Tired of spending money eating out? Make these Pizza Hut Style Soft Garlic Parmesan Breadsticks at home for a fraction of the cost. Serve them with Pepperoni Dipping Sauce, which tastes like pizza without the pizza.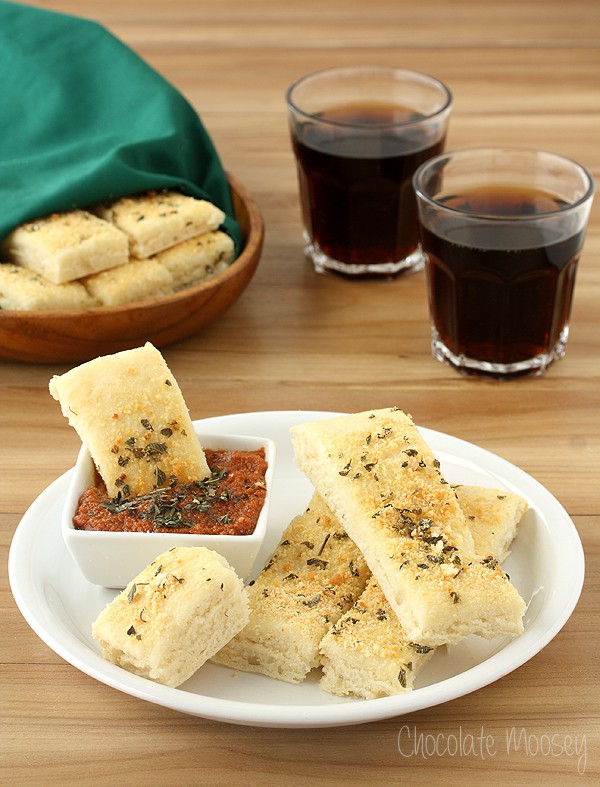 Why is it when we as a society order pizza, we also order breadsticks? I mean that's a lot of bread between the pizza dough and the breadsticks, but I think it's because the breadsticks are the best part. In fact, I'd be perfectly content eating a small box of breadsticks rather than a small pizza for dinner, especially if they are these Soft Garlic Parmesan Breadsticks similar to what Pizza Hut makes. Think of the money you'd be saving by making them instead of eating out. Pair them up with Pepperoni Dipping Sauce, and you'll never miss the pizza.
If you are a Top Chef fan, you may recognize the dipping sauce. During the All Stars season, Mike Isabella created a pepperoni dipping sauce that the judges went nuts over. After that season finished, Mike opened up his restaurant
Graffiato
, where I later dragged my dad for dinner. On the menu they had the pepperoni dipping sauce as an appetizer, and I knew I just had to get it. And it was even better than I expected. With that in mind, I wanted to recreate it at home. Mike does have his recipe on the internet, and I made a few minor tweaks to it for my taste.
The biggest mistake I made with these garlic parmesan breadsticks is making them with nobody else around. Let's just say I had my share of carbs for the week in one sitting. The dough is a bit soft to work with, which contributes to the breadsticks' soft texture. The breadsticks are best eaten the day they are made, but that won't stop you from eating any leftovers.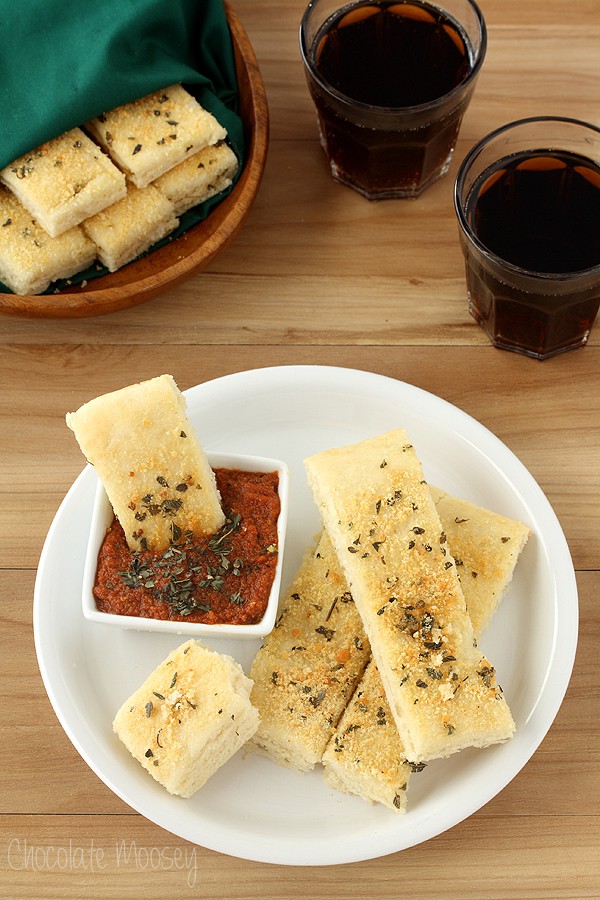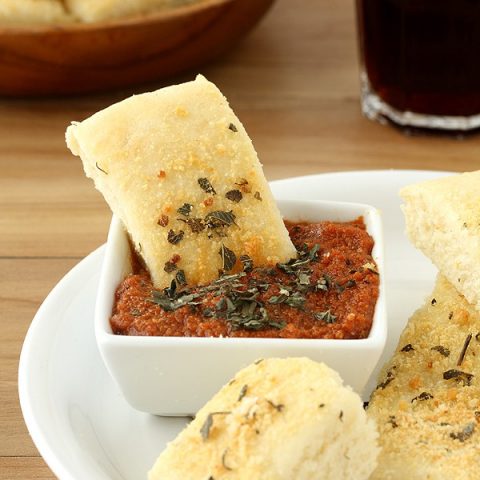 Pizza Hut Style Soft Garlic Parmesan Breadsticks with Pepperoni Dipping Sauce
Stop spending money eating out by making these breadsticks at home. They are best eaten the day they are made.
Ingredients
Breadsticks
1 1/2 cups warm milk (120F-130F)
2 tablespoons sugar
1 1/2 teaspoons salt (divided into 1 teaspoon + 1/2 teaspoon)
2 1/2 teaspoon yeast (one 1/4 ounce package)
3 1/2 cups all purpose flour
2 tablespoons melted butter
2 tablespoons Parmesan cheese
1 tablespoon dried oregano
1 tablespoon garlic powder
1 teaspoon onion powder
Pepperoni Dipping Sauce
2 tablespoons olive oil
1/4 cup chopped onion
2 cloves minced garlic
6 ounces pepperoni slices
14 ounces canned tomatoes with juices
1/2 cup chicken broth
1 teaspoon salt
1 tablespoon balsamic vinegar
Instructions
For the breadsticks
Preheat oven to 350F. Have one baking sheet ready.
In a large bowl, whisk together the sugar, 1/2 teaspoon salt, and yeast. Whisk in the warm milk and 1 cup flour until the dry ingredients are just moistened. Finish whisking in the remaining flour until a moderately stiff dough forms. Knead the dough on a lightly floured surface until smooth, about 4-6 minutes.
Brush 1 tablespoon melted butter onto a cookie sheet. Place the dough on top of the sheet then roll into a 12x10 rectangle. Score the dough once lengthwise then into 1 1/2 inch strips (meaning make cuts but not cutting all the way through, leaving the dough in tact. You should have 2 rows of 9 strips). Brush the dough with the remaining tablespoon of butter.
In a small bowl, combine the remaining 1 teaspoon salt, Parmesan cheese, oregano, garlic powder, and onion powder. Sprinkle on top of buttered dough. Bake 20-25 minutes or until golden brown. Remove and let cool. Finish cutting into strips. Serve with pepperoni dipping sauce.
For the pepperoni dipping sauce:
In a large pot, heat the olive oil until hot. Cook the onions and pepperoni slices until onions soften, about 5 minutes. Add garlic and cook 1 minute. Add the tomatoes with juices, broth, salt, and vinegar. Simmer for 20 minutes, stirring occasionally.
Carefully add half of the mixture to a blender. Blend for a minute then add the remaining mixture. Blend until completely smooth. Serve with breadsticks.
Sources: Adapted from
Gourmet Mom On The Go
and
Graffiato
—-
If you liked these Soft Garlic Parmesan Pizza Hut Style Breadsticks with Pepperoni Dipping Sauce, you may also enjoy these recipes:

Honey Butter Dinner Rolls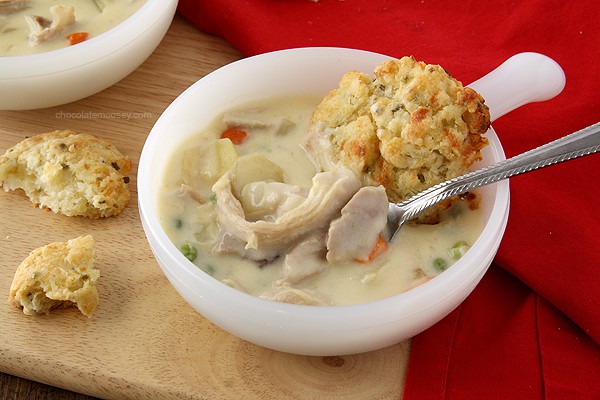 Cheddar Biscuits (served with Chicken Pot Pie Soup)