S'mores Popcorn is crunchy caramel popcorn drizzled with chocolate and tossed with mini marshmallows and graham cracker crumbs. It makes a great gift (and snack) for any occasion.
It's no secret that I love s'mores, especially the gooey toasted marshmallows and the mess of melted chocolate, so when I had to chance to review
The S'mores Cookbook by Susan Whetzel
, I jumped at the opportunity.
Back in August, she invited me to guest post on her blog Doughmesstic with a s'mores round up.
Today, I'm sharing my thoughts on her book plus her recipe for S'mores Popcorn. Once you see how easy this recipe is, you'll never eat plain caramel popcorn again.
The S'mores Cookbook is filled with straight-forward s'mores desserts that you would expect to find in this book, like Oatmeal Chocolate Chip S'mores Cookies, Chocolate Graham Pancakes, and S'mores Cupcakes.
Because I am a huge s'mores fanatic, I think about s'mores recipes all the time.
Susan's recipes are on the simple side, so no intimidation here.
After bookmarking a few recipes to try, such as S'mores Turnovers and S'mores Eclairs, I decided on S'mores Popcorn.
With the holidays coming up, more and more people are relying on homemade gifts from the kitchen. With the way prices are these days, I don't blame them one bit (I do the same thing).
This s'mores popcorn takes little effort with big results. You can easily knock out a few bags' worth to give away (or fill up your snack bowl and keep for yourself).
I did leave out the melted white chocolate chips since I didn't have any.
Normally I would make my own caramel popcorn for this mix, but I was out of unpopped kernels. Since I had to go to the store anyway, I bought a box of Fiddle Faddle to save time.
If you are feeling ambitious enough, you can make your own homemade caramel popcorn.
S'mores Caramel Popcorn
Ingredients
1 cup semisweet chocolate chips, melted
1/2 cup crushed graham cracker crumbs
8 cups caramel popcorn (homemade or store bought)
2 cups mini marshmallows
Instructions
On a large piece of parchment paper, drizzle the melted chocolate chips. Immediately sprinkle on graham cracker crumbs and popcorn, making an even, single layer. Allow the chocolate to harden. Break the popcorn into pieces then toss with the marshmallows. Place in cellophane gift bags or store in an airtight container.
Source: Slightly adapted from The S'mores Cookbook
If you liked this S'mores Caramel Popcorn recipe, you may also like these from me: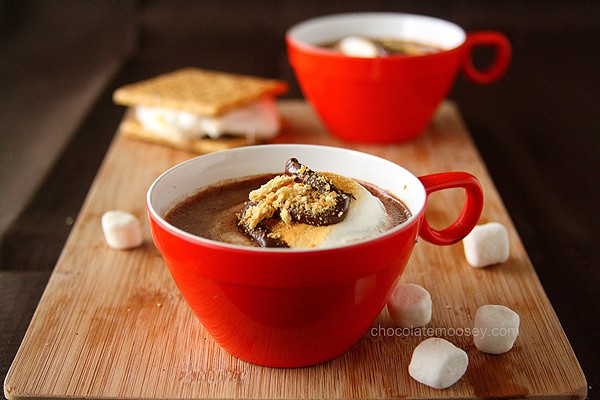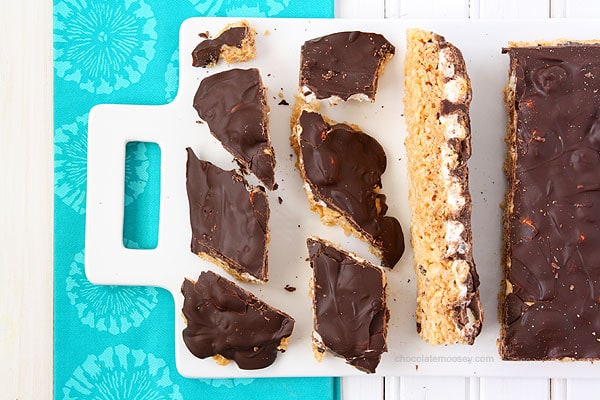 —-

To buy the book, look for it
on Amazon
(affiliate link).