It's no surprise that more and more people are becoming budget conscious. After all, prices keep going up without any sign of relief. I'm one of the few lucky ones who doesn't live paycheck to paycheck, but it hasn't always been this way. Earning my college degree while trying to afford groceries was no easy feat, and I relied on canned foods a lot, including canned chicken. That is what makes these Buffalo Chicken Dip Quesadillas more affordable. Not only is it cheaper than buying fresh chicken breast, it makes dinner much quicker to prepare, something essential to most households, whether you are running to your next class, feeding your kids right before evening activities, or just plain exhausted from working all day. That is why #SundaySupper is bringing you budget-friendly recipe ideas to help you and your family survive in this economy.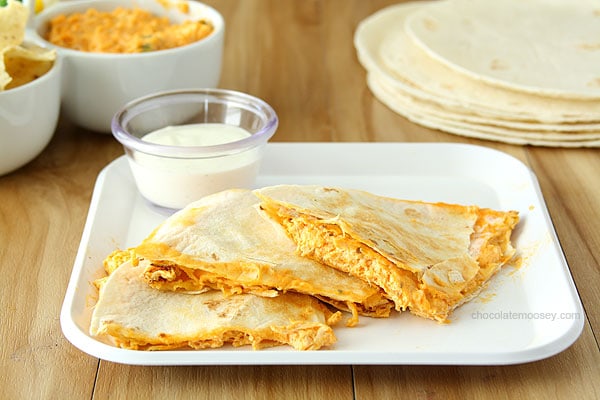 I got the idea to turn buffalo chicken dip into quesadillas from
Lane of Supper For A Steal
when she mentioned about making quesadillas with my
jalapeno popper dip
. Since dip isn't acceptable for a meal, shoving it into tortillas makes it all better. Quesadillas can be dinner if you pair it with vegetables or rice for a side. They also make great appetizers for a party, especially with the various sports games going on. Super Bowl, March Madness, that random hockey game. Or if you don't watch sports, have movie night. Or a just-because-I-can party.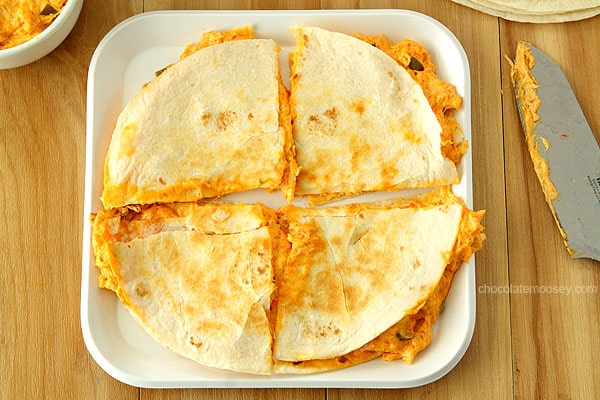 Cream cheese is hit or miss with being cheap. My grocery store recently put it on sale for 99 cents each, and that's when I stock up. I think right now I have 6 blocks of cream cheese for both dinner and dessert ideas. Normally cream cheese is almost $2 a block! To make it a little healthier, you can use the Neufchatel cheese, which is lower in fat than regular cream cheese. I tried to incorporate some vegetables by using green pepper. You can substitute celery as well.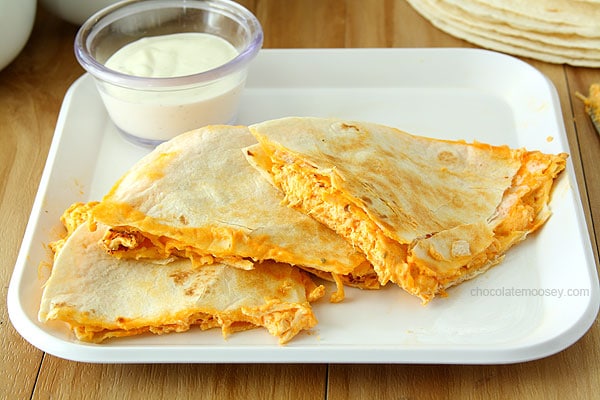 According to my grocery bill, these Buffalo Chicken Dip Quesadillas cost me roughly $8. Of course prices may vary on location, availability, prices, and sales, but if you time it correctly, these quesadillas make an affordable (and fun!) meal.
Ingredients
2 tablespoons butter
1 small onion, chopped (roughly 1/2 cup)
1 garlic clove, minced
1/4 cup green bell pepper, chopped
1 (12.5 ounce) can of chicken breast in water, drained and broken into smaller pieces
1/2 cup hot sauce
1/2 cup ranch dressing
8 ounces cream cheese, softened and cut into 16 pieces
1 cup shredded cheddar cheese
10 flour tortillas
Instructions
In a large skillet, melt butter. Add onion, garlic, and green pepper. Cook for 5 minutes. Add the chicken, hot sauce, and ranch. Stir and cook for another 5 minutes. Add in cream cheese, a few pieces at a time, and stir until melted and smooth. Stir in cheese and cook until melted and smooth. Remove from the heat.
In another large skillet, place one tortilla. Spread some of the dip on top then top with another tortilla (alternatively, you can place one tortilla down, spread some of the dip on only half of the tortilla, then fold the remaining half over it). Cook until the bottom is brown. Flip the tortilla and cook until the other side is brown. Remove and cut. Repeat with the remaining tortillas.
Notes
© Chocolate Moosey. All images and content are copyright protected. Please do not use my images without prior permission. If you want to republish a recipe, please rewrite it in your own words or link back to the post for the recipe.
7.6.3
3140
https://www.chocolatemoosey.com/2013/04/07/buffalo-chicken-dip-quesadillas-sundaysupper/
If you liked these Buffalo Chicken Dip Quesadillas, you may also like these recipes from me: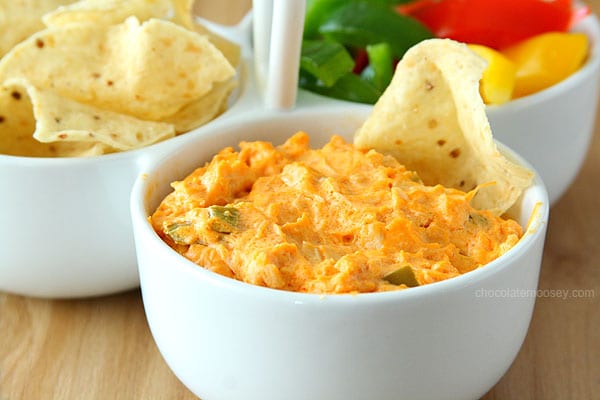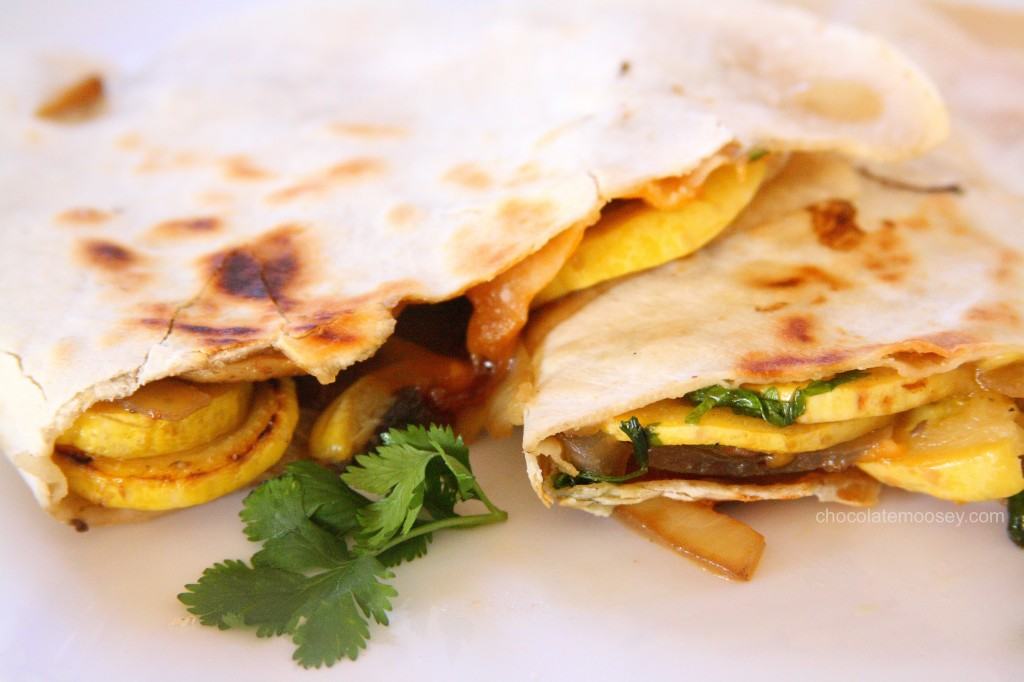 Looking for more budget-friendly meals? Check out what the rest of #SundaySupper is cooking:
Starters, Soups, and Salads
Main
Sides
Drinks and Desserts
Join the #SundaySupper conversation on Twitter Sunday! We'll tweet throughout the day and share recipes from all over the world. Our weekly chat starts at 7:00 pm EST. Follow the #SundaySupper hashtag, and remember to include it in your tweets to join in the chat. Check out our #SundaySupper Pinterest boardfor more delicious recipes and food photos.
Coming to Orlando July 19-21, the first annual Food and Wine Conference sponsored by #SundaySupper. Visit the website to learn more and join in on the fun.