Maple Pecan Cheesecake Dip
Enjoy the flavors of pecan pie and cheesecake in this no bake Maple Pecan Cheesecake Dip served with sweet potato chips.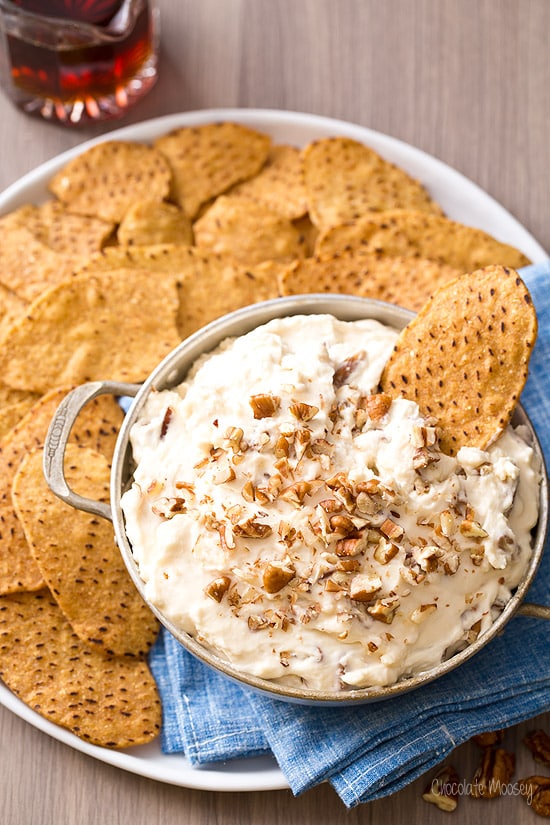 For the longest time, I didn't think I liked maple syrup. I grew up eating what I thought was maple syrup when my parents made me breakfast on the weekends. After awhile, I stopped eating the syrup altogether. Turns out I was eating maple-flavored pancake syrup and not real maple syrup (trust me – huge difference). I can't remember the first time I had real maple syrup or what even prompted me to give it a try. Knowing me, it was probably maple fudge or some other kind of dessert that enticed me. Possibly even ice cream. It doesn't take much to convince me.
Maple is a flavor I don't bake with often, but honestly I don't know why. Its unique flavor adds a nice touch of sweetness to both sweet and savory dishes, although today I focused on cheesecake (of course). This Maple Pecan Cheesecake Dip is inspired by pecan pie, although I swapped maple for the corn syrup because corn syrup isn't exactly a flavor. Cheesecake dips are easy to serve for holiday parties as most baked cheesecakes need to be made the night before serving while cheesecake dips can be served after only one hour of chill time. By the time your guests arrive and settle in, that hour will be up. Dips also travel well to parties as you can chill it directly in a traveling bowl then grab it as you're running out the door. Or you can run directly with it to your couch for snack time because you don't need a special party to make this irresistible dip.
When it comes to maple syrup, I try my best to buy local, considering PA is in the top 10 states to produce maple syrup. A few years ago, Dad and I went to a maple festival in Somerset, PA, which is roughly 90 minutes east of Pittsburgh. I was a little disappointed because it wasn't maple-y enough. Sure, there was a pancake breakfast served with fresh maple syrup and of course jugs of maple syrup to take home, but I'm one of those people who wants to eat maple everything. Since Somerset has quite a few maple farms, last month I picked up some fresh maple syrup for my cheesecake dip when I was in the area with a friend visiting the Flight 93 memorial.
Of course you can't have dip without chips! I paired my maple pecan cheesecake dip with
Food Should Taste Good sweet potato chips
, which are made with real and simple ingredients. They are also non-GMO, certified kosher, certified gluten free, and vegan. Sweet potato and maple go hand in hand, so I knew these chips would be the perfect dipping vessel. Throw in some pecans and cream cheese, and we have ourselves a little holiday party in a bowl.
For more information on Food Should Taste Good, please visit their
website
and say hello on
Facebook
,
Twitter
, and
Pinterest
.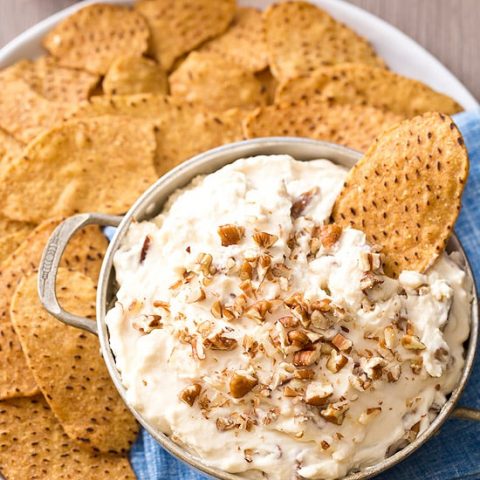 Maple Pecan Cheesecake Dip
Yield: 2-4 servings
Prep Time: 15 minutes
Chill Time: 1 hour
Total Time: 1 hour 15 minutes
Enjoy the flavors of pecan pie and cheesecake in this no bake Maple Pecan Cheesecake Dip served with sweet potato chips.
Ingredients
1/4 cup heavy whipping cream
4 ounces cream cheese, softened
1/3 cup powdered sugar
2 tablespoons maple syrup
1/2 teaspoon vanilla extract
1/2 cup chopped pecans
Instructions
In a large mixing bowl (with whisk attachment if using stand mixer), beat the heavy cream until it thickens and stiff peaks form, roughly 3-4 minutes (when you pull the beaters up, peaks will form and not fall over). Transfer to another bowl and keep cold in the refrigerator.
In the same mixing bowl (no need to clean bowl - switch to paddle if using stand mixer), beat together the cream cheese and sugar until smooth and creamy, about 2-3 minutes.
Beat in the maple syrup and vanilla. Scrape down the bowl.
Fold in the whipped cream until fully incorporated then fold in the pecans. Chill for at least 1 hour before serving. Store in an airtight container in the refrigerator for up to 1 week.
More Dessert Dip Recipes

Pumpkin Spice Cannoli Dip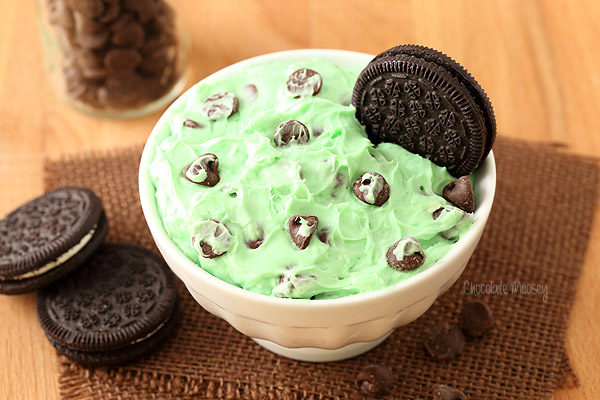 Mint Chocolate Chip Cheesecake Dip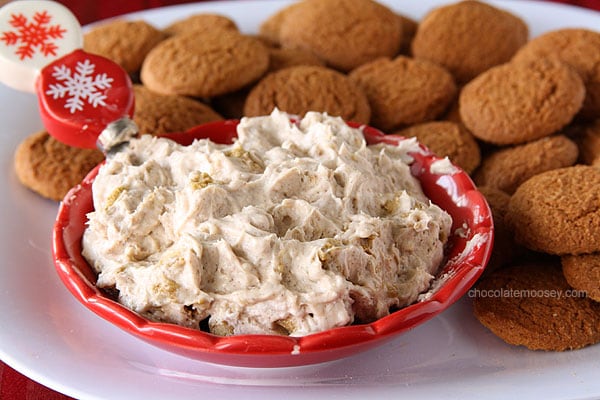 Gingerbread Marshmallow Cheesecake Dip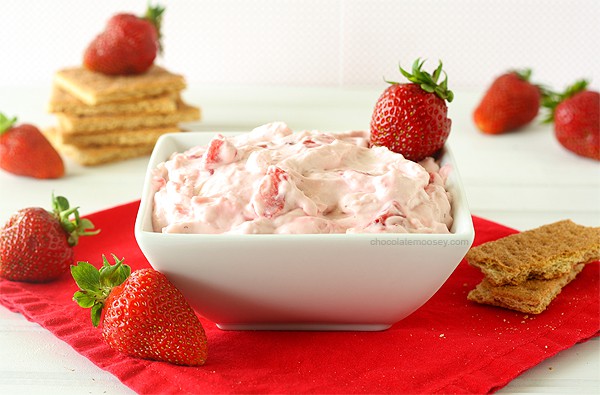 Strawberry Cheesecake Dip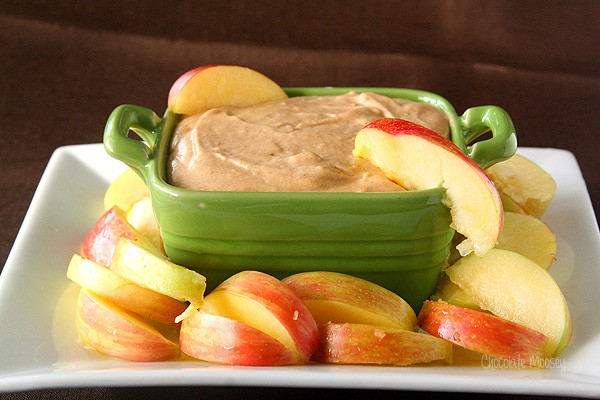 Caramel Apple Butter Cheesecake Dip
Disclosure: This post is sponsored by Food Should Taste Good. Thank you for supporting me and the companies I work with as sponsored posts help pay for the costs of running Chocolate Moosey, including website hosting and groceries for recipe development.
This post may contain affiliate links. As an Amazon Associate and member of other affiliate programs, I earn from qualifying purchase.