Happy Birthday Cupcake Round-Up

In case you haven't heard, right now I'm at the Grand Canyon for vacation. It also just so happens to be my birthday today. I didn't actually plan to be gone for my birthday, but because of scheduling, this was the best week to go.*
Normally, I'd have a cake recipe for you, but you see, I didn't have time to make a cake (yes, I make my own cake). Mother's Day came first, so Mom got one instead. Don't worry, I'm on a mission to hunt for some cake today, but in the meantime, here is a round-up of my 10 favorite cupcakes posted at CM.

I tried to put these in order of preference, but all of these are number 1 in my heart (and stomach):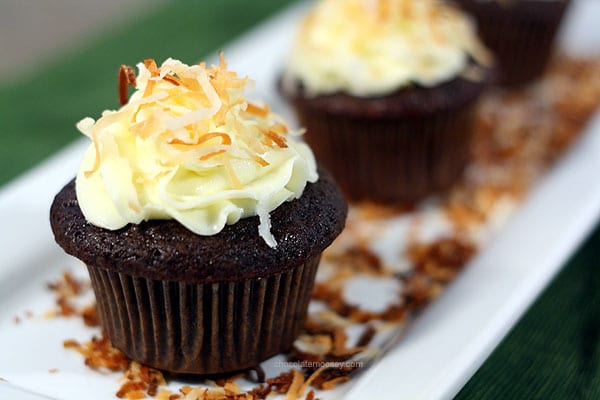 1.
Chocolate Coconut Cupcakes
– This probably goes without saying, but these award-winners definitely have to be first! I won a local cupcake contest out of 32 entries, which were judged based on taste, appearance, and originality. Devil's food cupcakes with a coconut-almond filled and topped with coconut milk frosting.
2.
Cadbury Creme Egg Cupcakes
– Probably my favorite candy ever. Chocolate cupcakes filled with homemade fondant creme and topped with fondant buttercream and a mini creme egg.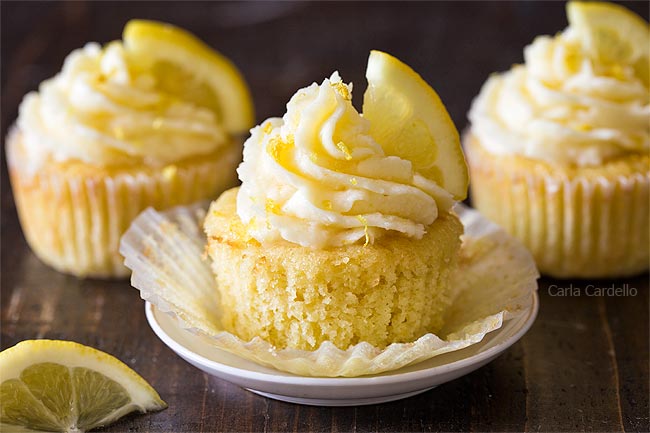 3.
Lemon Cupcakes
– Lemon is always a favorite with me, especially these beautiful lemon cupcakes with lemon buttercream frosting.
4.
Banana Cupcakes
– I've been craving banana lately, so these banana cupcakes fit the bill. You can do so many variations with them – chocolate, caramel, peanut butter, marshmallow, coffee, the list goes on! I decided to go simple with plain banana cupcakes topped with chocolate buttercream.
5.
Angel Food Cupcakes
– Light and lemony describe these cupcakes well. It's the texture of angel food cake but without the hassle. No worrying about turning them upside down to cool or getting your egg whites at stiff peaks.
6.
Chocolate Cherry Brownie Cupcakes
– These cupcakes were inspired by the Cherry Cordial Hershey Kisses. Brownie cupcakes with a cherry mousse filling and topped with cherry buttercream. Who needs Cupid when you have these cupcakes?
7.
Apple Crisp Cupcakes
– Wait, is that fruit? With no chocolate in sight? These apple cupcakes are ideal for fall, especially when topped with Apple Butter Frosting.
8.
Chocolate Gingerbread Cupcakes
– This is one of my Christmas favorites. Chocolate gingerbread cupcakes topped with cream cheese frosting, which make the best holiday gift.
9.
Irish Cream Cupcakes
– These cupcakes take me back to my time spent in Ireland. Every day I miss it, so these cupcakes help ease the heartache a little. Irish cream cupcakes filled with an Irish mousse and topped with Irish cream frosting.
It was hard picking them, but there you go! What is your favorite cupcake? Did yours make the list? Is there one you'd love for me to make?
This post may contain affiliate links. As an Amazon Associate and member of other affiliate programs, I earn from qualifying purchase.