A hearty dish of eggs poached in an easy spicy tomato sauce that makes a great budget friendly weeknight dinner.
I am terrible at menu planning. Seriously, how do you plan a whole week's worth of meals? I can plan a few days at a time but not much further than that. Some days I'm too tired to cook. Other days I'm not in the mood for what I had planned. I definitely see the importance of meal planning. Not only does it make cooking easier, it helps prevent me from eating pasta five days in a row because pasta is my clutch when there's nothing else to make. I bet I can make a different pasta recipe each day of the month. However, that's probably not the healthiest diet to eat pasta every day, so I try to incorporate non-pasta meals. One of my favorite go-to meals is Shakshuka, a Middle Eastern dish of eggs poached in a spicy tomato sauce that is cooked in a single skillet on the stovetop (although mine probably ended up more like a tomato stew).

I was first introduced to shashuka when I reviewed the Breakfast For Dinner cookbook. Intrigued by the concept, I made it for dinner one night. Then another night. And another night. It's actually a pretty quick and budget friendly meal if you use canned tomatoes (which I do quite often).
I changed my version up a bit from traditional shakshuka by adding bell peppers and mushrooms. It turned out to be more of a stew than a sauce. I bet you could add zucchini and carrots as well. The recipe was a tad bit too spicy as written, but that may have to do with the strength of my paprika (or I'm just a wimp).
Like I do with all of my meals, I cut the serving size down into two portions to fit my single lifestyle. Ok technically three since I always have leftover tomatoes when I finish the two eggs. If you want a full three portions, use three eggs. I go through so many eggs with baking, so I just stick to two.

Shakshuka (Eggs Poached In Tomato Sauce)
Ingredients
1 tablespoon olive oil
1/4 cup onion, chopped (roughly half of a small onion)
1/4 cup sliced mushrooms
1 medium-sized jalapeno, finely chopped (seeds and membrane optional)
1 (14 ounce) can diced tomatoes + juices
1/2 cup bell pepper strips, various colors
1/4 cup chicken broth (vegetable for vegetarian)
1/2 teaspoon ground cumin
1/2 teaspoon smoked paprika
1/4 teaspoon oregano
1/4 teaspoon salt
1/8 teaspoon black pepper
2-3 eggs
1 tablespoon fresh basil, chopped
2 tablespoons goat cheese, crumbled
Instructions
In a large deep skillet, heat oil over medium-high heat. Add onions, mushrooms, and jalapeno and cook until onions are softened, 7-10 minutes.
Add tomatoes with their juices, bell pepper strips, broth, cumin, paprika, oregano, salt, and pepper. Lower the heat and simmer for 20 minutes or until thickened.
Crack each egg on top of the tomatoes. Cover and cook for 6-8 minutes or until the whites are set and the yolks are still runny. Remove from the heat and top with basil and goat cheese. Serve immediately (the eggs will still cook if you leave them in the tomatoes).


Source: Adapted from Breakfast for Dinner (Amazon affiliate link)
—-
If you liked this Shakshuka (Eggs Poached In Tomato Sauce), you may also like these recipes: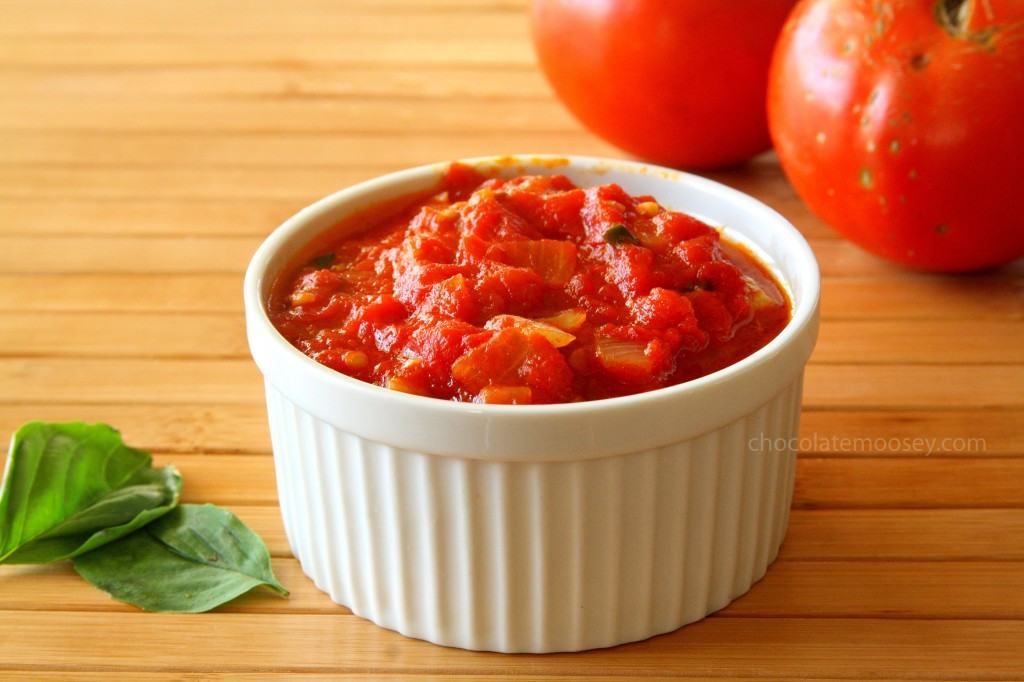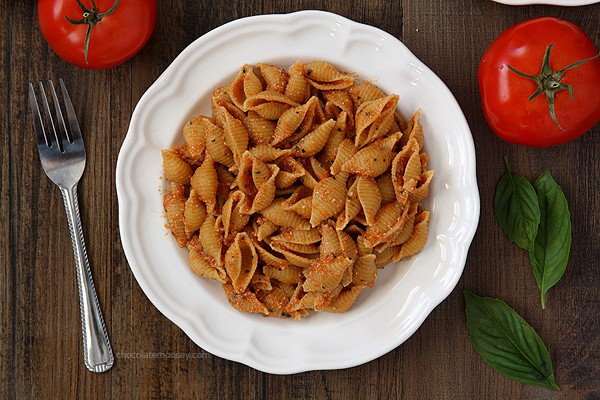 From me:
From other bloggers: