Thanksgiving Menu Recipe Ideas
Thanksgiving is almost here. Do you have your recipes ready to go for your holiday menu?

With less than one week before Thanksgiving, how many of you have your menus finalized? We do, but that's mainly because it's the same recipes every year – bird, stuffing, green bean casserole, potatoes (either scalloped or mashed), gravy, and pumpkin pie. Not sure if I'm making dinner rolls since we'll have stuffing for our bread. This year, our bird will be two Cornish hens. Some years we make turkey legs. Since there's only four of us (me, parents, and brother), there's no point in making a whole turkey. Mom and Brother don't eat too much meat. Dad eats a good amount, and I'm in the middle. I already told them we are making pot pie with the leftover chicken.
For those of you who are still planning, whether you are looking for classic dishes or modern twists, I gathered all of the Thanksgiving recipes I've posted the past few years into one comprehensive post. I know when I'm planning, I like to have all of the ideas in one spot and hope that you do too. In addition to my recipes, I included recipes from other bloggers that may make your way to your table this year. All I ask is that you visit those posts directly and share/pin from there. It'd be nice to spread the love and discover new-to-you blogs.
For even more Thanksgiving recipes, please follow my Pumpkin and Winter Squash and Thanksgiving Pinterest boards.

Appetizers and Side Dishes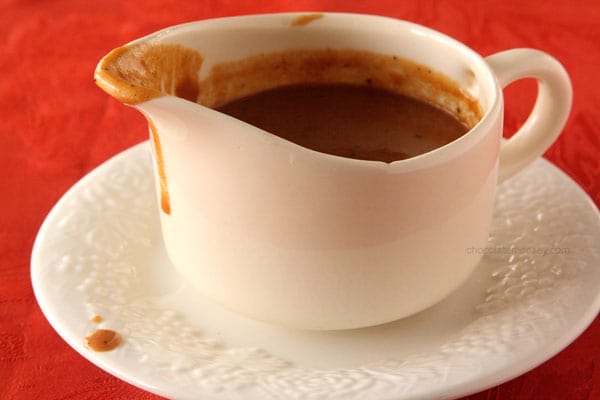 Homemade Gravy Without Meat Drippings
Main Dishes*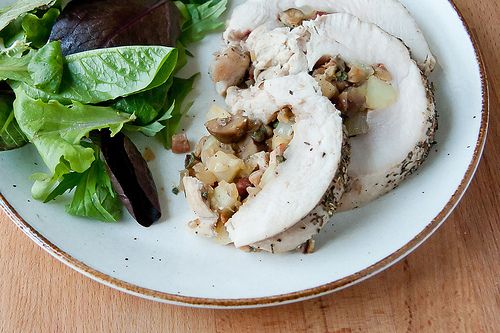 Stuffed Turkey Breast with Apple Chestnut Stuffing from Crumb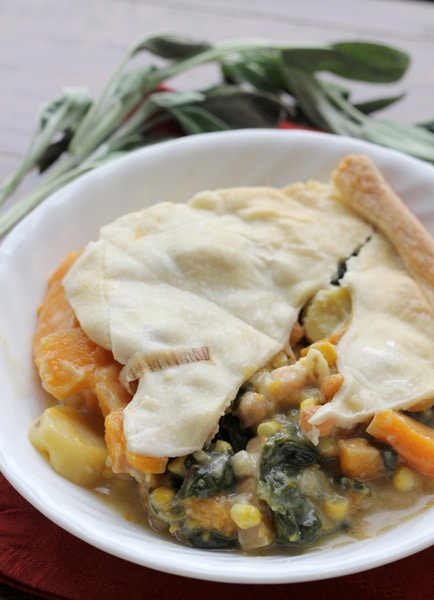 Winter Squash Pot Pie with Swiss Chard and Chickpeas from Eats Well With Others
Desserts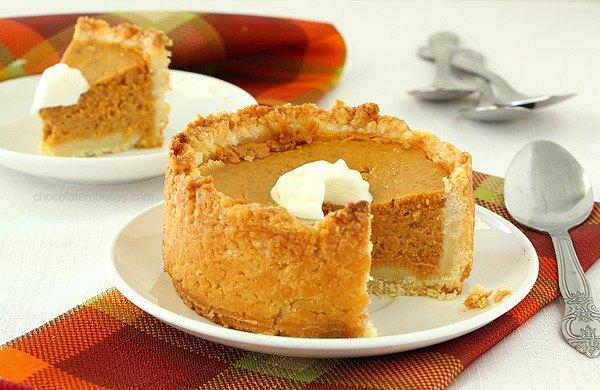 Mini Deep Dish Pumpkin Pies
Thanksgiving Leftovers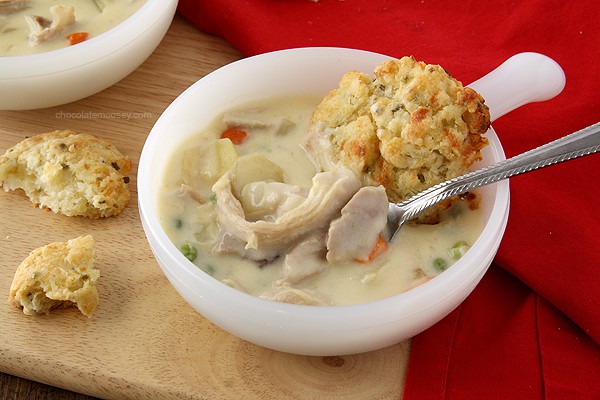 Chicken (or Turkey) Pot Pie Soup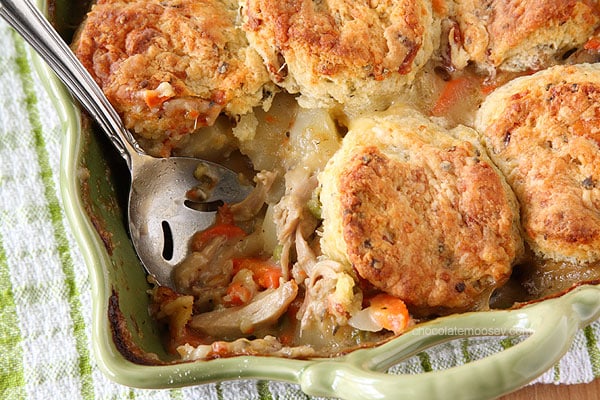 Chicken (or Turkey) Pot Pie Topped With Bacon Cheddar Biscuits

*Bloggers' photos were posted with permission.
This post may contain affiliate links. As an Amazon Associate and member of other affiliate programs, I earn from qualifying purchase.