Lemon Drop Cream Soda
When life gives you lemons, skip the lemonade and go straight for Lemon Drop Cream Soda. Add whipped cream vodka to make it a cocktail or leave it out for everyone to enjoy.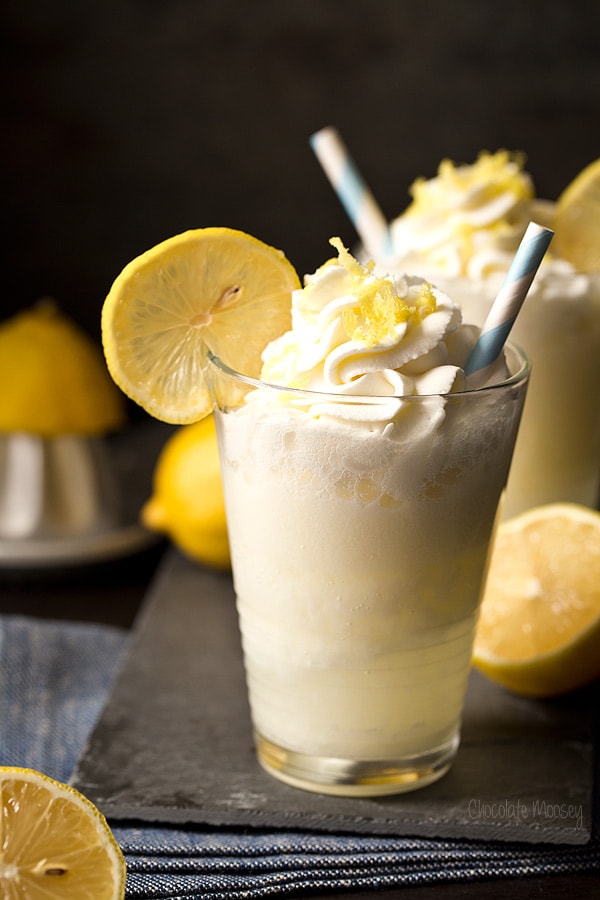 If you're anything like me, you have good intentions when stocking up on produce, but then it's left to sit in your fridge, wilting away before you finally get to use it.
I used to be terrible at buying too much produce and letting it rot in my fridge, especially during the summer when farmer's markets have great deals on vegetables.
Now I've learned to limit myself to buying only two, maybe three, types of vegetables (not including carrots or onions since I use those two a lot).
However, one of the local grocery stores was giving away a free bag of lemons for using their rewards card.
Since my parents gave me their free bag, I had 8 lemons in the fridge just sitting there, staring at me every time I opened the fridge.
First I thought about lemonade, but since it's the middle of winter, I wasn't in the mood for a bright summery drink.
What about a lemon cocktail? A cocktail is good no matter what season we're in, and since winter tends to be bleak, lemon brightens the mood right up.
I'm not a cocktail mastermind with a fully stocked bar, so I had to make something easy enough without having to buy special bar tools.
This Lemon Drop Cream Soda is a cocktail made with whipped cream vodka (although the lemon cream soda part tastes just fine without it if you want a non-alcoholic option).
The first time I had whipped cream flavored vodka was a few years ago when a coworker at my previous job made orange creamsicle cocktails.
Pretty much it was orange pop and whipped cream vodka mixed together to taste like (what else) an orange creamsicle.
I wanted to do a similar concept with lemon and cream soda since those lemons were begging for me to use them.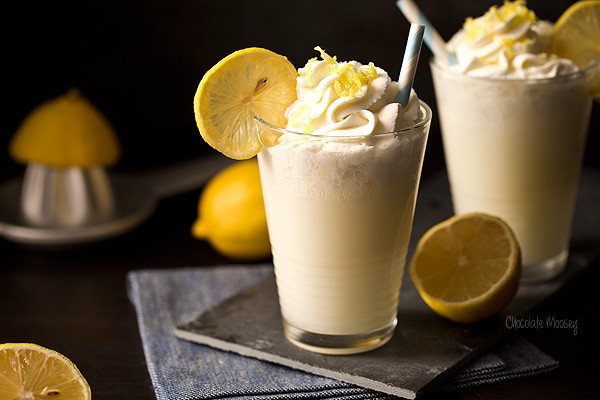 Homemade cream soda is nothing more than a vanilla simple syrup made with equal parts water and sugar then mixed with seltzer, as demonstrated with my
Vanilla Bean Cream Soda Floats
from over the summer.
Instead of vanilla bean, I opted to make lemon syrup with equal parts lemon juice and sugar.
I will warn you the lemon syrup is VERY lemony, but it balances out in the end once you add the cream and seltzer.
Not in the mood for lemon? Check out this Orange Crush recipe from The Culinary Compass using orange vodka.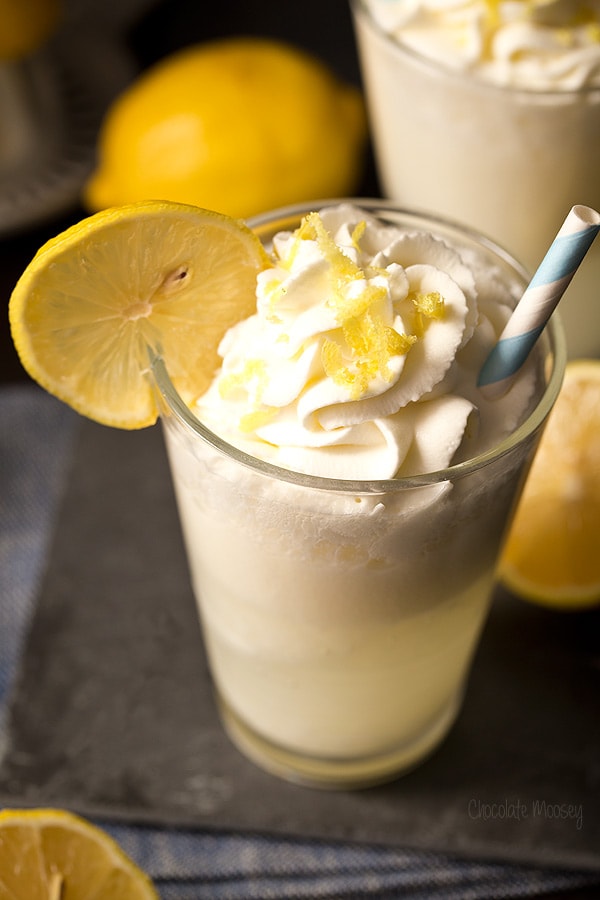 You can also take this Lemon Drop Cream Soda recipe one step further and add ice cream to make floats. Ice cream makes everything better.
Make sure you top it with homemade whipped cream!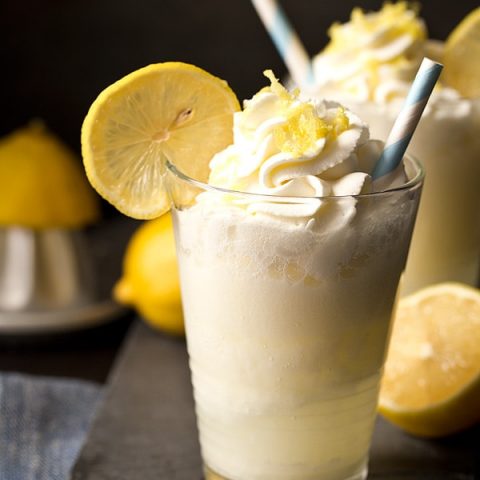 Lemon Drop Cream Soda
Yield: 2 drinks
Prep Time: 15 minutes
Cook Time: 5 minutes
Total Time: 20 minutes
When life gives you lemons, skip the lemonade and go straight for Lemon Drop Cream Soda. Add whipped cream vodka to make it a cocktail or leave it out for everyone to enjoy.
Ingredients
1/4 cup granulated sugar
Zest of 1 lemon
1/4 cup lemon juice
1/4 cup heavy cream
1 tablespoon whipped cream vodka (optional)
2 cups seltzer water
Homemade Whipped Cream (get recipe here)
Instructions
In a large saucepan, whisk together the sugar, lemon zest, and lemon juice. Bring to a boil over medium heat, whisking often.
Boil for another 1-2 minutes or until the sugar has fully dissolved.
Remove from the heat and cool to room temperature. Pour the lemon syrup through a fine mesh strainer and discard the zest.
Add 2 tablespoons syrup and 2 tablespoons heavy cream to the bottom of one glass. Repeat with another glass.
Pour 1 cup seltzer water into the first glass then the remaining 1 cup seltzer into the second glass. Top with whipped cream and serve immediately.
More Cream Soda Recipes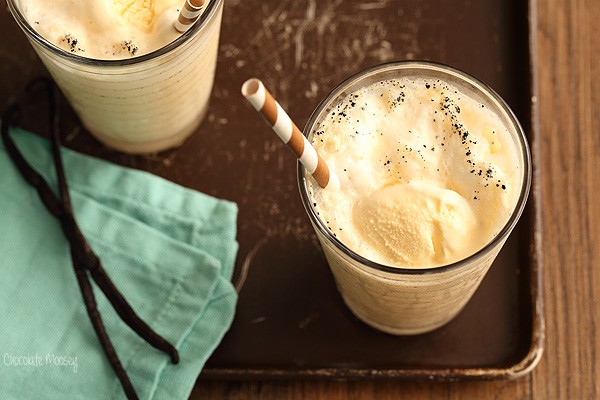 Vanilla Bean Cream Soda Floats
This post may contain affiliate links. As an Amazon Associate and member of other affiliate programs, I earn from qualifying purchase.