8 Tips For Improving Travel Photography – A Must Read Before Vacation
A must read guide before going on vacation about how to improve travel photography

Traveling and taking photographs have been in my blood for as long as I can remember. It started out with the disposable cameras that every kid took on field trips because at that age, nobody could be trusted with the real deal. My parents owned both a film camera and a Polaroid camera, so I played with those as I got older. Then a family friend bought us a digital camera, and things have taken off since. Taking pictures on vacation is more than documenting the trip; it's about telling a story and capturing memories. It's about sharing your world with others and remembering the good (and sometimes bad) times. But it's more than just taking a snapshot. It's about understanding what you're seeing, what you're trying to say. This guide isn't meant to be the Holy Grail of Travel Photography, so to speak, but rather ways on how to think and see the world differently when you pick up that camera. I've learned a great deal over the years, both through college and from experience.

Great Smoky Mountains 2013

Before I share my knowledge, I'm often asked what lens to use for traveling. When I'm not photographing food, my all-purpose lens is the
28-135 mm
. I wanted a lens that has a pretty versatile range so I wouldn't have to keep switching lens. So far, I've been pretty happy with it, and it's also very durable. It's survived rain, dust storms, my cat, chocolate smudges, and exploded Vanilla Coke. The one thing I do hate about it is it's quite heavy and does hurt my shoulder after a day or so, but it won't stop me for shooting. For my travel bag, I bought a big purse from Target and lined it up with foam and fabric from the craft store. I don't like to walk around with a bag that screams expensive camera inside. The bag is a faux leather fabric and has successfully protected my camera after a waitress spilled Coke on it (sensing a theme?). Oh and no I don't carry a tripod. Everything is shot by hand, even the sunset shots.

Great Smoky Mountains 2013

1. Pack plenty of memory cards
. I carry multiple cards – two 8 GB, three 4 GB, and one 1 GB (and yes, I used them all when I was in Arizona). Instead of buying one 32 GB card, it's best to divide your trip over several cards. What if your card gets damaged, erased, lost, or stolen? If you divide your trip over multiple cards, you still have pictures from the other cards, even if it's not the whole trip. Having only one or two days worth of shots is better than having no days worth of shots.

Gatlinburg, TN 2013 – "No Moonshine Sales On Sunday"

2. Research where you're going.
This one is probably a little obvious, but it's a great idea to scope out spots that could potentially give you the best photographs. A lot of national parks have look out points or hiking trails. Check out websites and see if you can find photographs taken by other travelers. Sometimes I'll see a photo that captures my eye then I research where it was taken and mark it as a place to visit. Sometimes it's the really popular points. Other times it may be at a tower that is a far drive from the gate. Don't forget to check out hours of operation if necessary.

Dollywood 2013

3. Find out if there are any places that restrict photography
. About a year and a half ago, I bought my DSLR off of a friend from college. It was the same night I was going to a concert, so I thought,
Great! I can play with it during that.
After waiting an hour in line for the doors to open, I was told that because my camera had a removable lens, it was considered professional equipment and was prohibited. I had to walk all the way back to the parking garage, drop off my camera (and grab my point and shoot, thankfully), and walk all the way back. Needless to say, I wasn't happy. Make sure that cameras are allowed wherever you go. Some places allow cameras but require you to turn off the flash. However, some places, like
Dixie Stampede
, won't allow photography at all.
Other times you may not want to take a camera because of personal preference. When I visit amusement parks, I don't want to lug around my heavy and expensive DSLR (with the exception of Dollywood where the first night I was only there for a few hours). Instead, I'll take either my point and shoot camera or rely on my iPhone. You'll also want to plan ahead if the environment isn't ideal for cameras, such as sandy beaches, water parks, or riding Maid of the Mist at Niagara Falls.


Sunset at Grand Canyon 2012

4. Think about what you are going to see and what is unique about the area.
Professional photographers refer to this as establishing a shot list. A shot list is a list of photos you want to take before the occasion is over. For example, a wedding photographer would want to capture the church, the bridal party, the bride's shoes, the wedding bands, etc. That concept can be applied for traveling. Let's take the Grand Canyon for example. The obvious shots will be the canyon itself. What else can I shoot? I knew immediately I wanted to capture the canyon at sunset (I am not an early riser). This meant finding a spot where I could see the sun set in the west, figuring out what time it actually set, and getting there early enough for a good spot.

Grand Canyon 2012

What else can I capture at the canyon? People. I accepted that there will be people all over my photos. Instead of being upset over them ruining my shot, I used them to my advantage. There are hikers, so capturing them in their attire really added to the story.

Grand Canyon 2012

I also used people to show how vast the canyon really is.
And there were some crazies. Yes, they are sitting on the edge with their feet dangling over. I'm pretty fearless with heights, but even that scared me. My luck I'd trip on a rock getting back up.

On the way to North Rim, Grand Canyon 2012

Signs are another great way to tell a story.
They even help you remember what you've taken and the history for you to read later.

On the drive to North Rim, Grand Canyon 2012

5. Frame your shots
. The hardest thing to accomplish in any type of photography is depth of field, which is the distance between the foreground and background of your scene. Depth of field is important because it adds dimension. Distance is the biggest challenge when photographing. The Grand Canyon is a great example of this. People will tell you photographs don't do the place justice, and it's true. When you're standing on the edge looking out, you cannot even begin to explain the feeling you get, not to mention how big it is. How do you capture something that is so amazing in person (3-D if you will) with something that is portrayed in 2-D? You need to capture that depth of field. The best way to do this is layer your shots. Ideally, you want a foreground, a midground, and a background (something in the front, something in the middle, something in the back). At the very least, you want a foreground and background if you can't get a midground. Sometimes you can literally frame a shot through a window or doorway. Other times, you can use trees or flowers to add depth.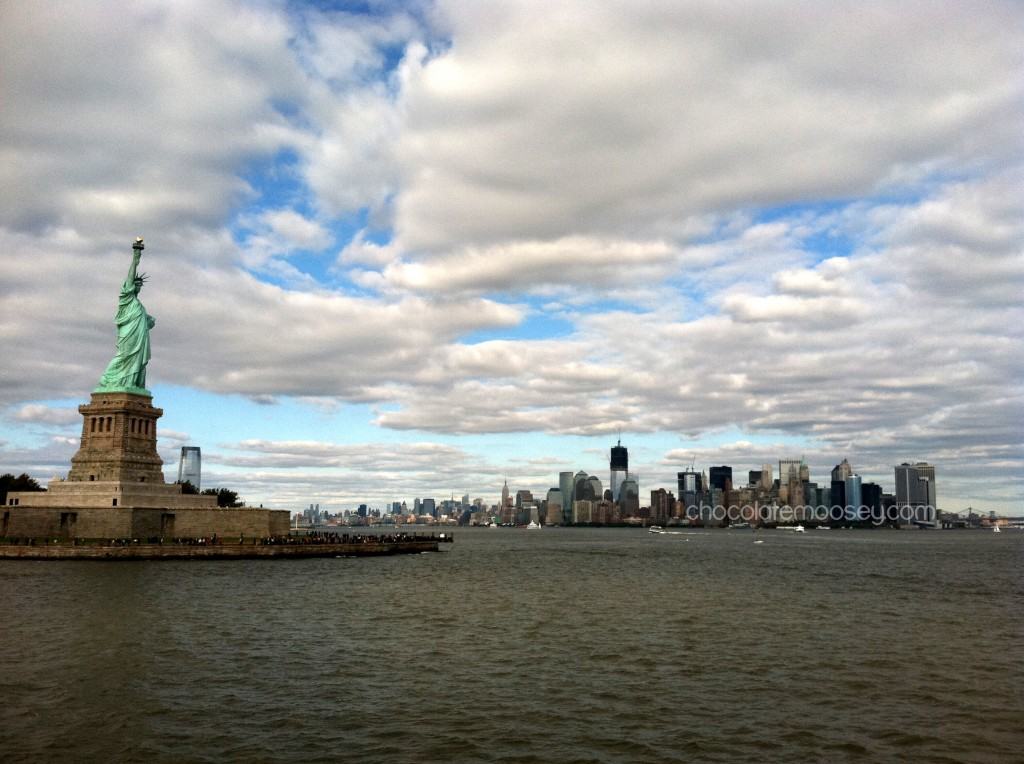 Statue of Liberty 2011

6. Pay attention to the sky.
My ideal weather for landscape photography is blue skies with fluffy white clouds. Clouds are a great way to add depth of field to an otherwise ok shot. My favorite shot is the Statue of Liberty. It's one thing to capture Lady Liberty and Manhattan, but then the clouds make NYC seem more majestic.
Don't forget about the sun! Sunlight can make your shots interesting as well. Take this shot from Monument Valley for example. The structure is called Three Sisters, based on three nuns. Because this monument portrayed something holy, I used exposure lock and made the rocks look like silhouettes as the sky shined through.

Washington DC 2011

And unfortunately, you're going to get dreary days. When I went to the DC Cherry Blossom Festival in 2011, it was a miserable day. Although I didn't get the perfect blue sky shots as I had hoped, I was still able to tell a story because the Tidal Basin had flooded.

Grand Canyon 2012 (not staged – I randomly found this as is)

7. Look for unexpected details.
I have been taking photos all of my life. Of course I have a more creative eye now than I did back then, but I see the world in photographs. When I walk down the street and especially when I drive, I'm constantly framing things in my mind, looking at the landscape, looking at clouds, looking at signs, thinking to myself
hey this would make a great picture
. When you travel, you don't know what to expect. Sure, you can map out the major sites to see, but you can't predict what the sky will look like, if animals will come out and play, or whether you will see people in action. Or maybe you see a sign that is quirky or find an item that reminds you of someone back home. Be ready for those moments.

Monument Valley, 2012

Look for the beauty in things. And by beauty, it doesn't always have to be literally beautiful. Take this tree for example. It's one of my favorite pictures to date, taken at Monument Valley in Arizona from the car window. In reality, it's what – a dead tree? Dead trees aren't beautiful, yet the lighting makes it look almost like a painting.

Ripley's Aquarium of the Smokies, Gatlinburg, TN 2013

Jellyfish creep me out to the point of having a panic attack, yet I find them intriguing.

Jefferson Memorial, DC 2013

Don't forget about candid shots! A candid shot is taking a spur-of-the-moment photograph without staging anything. Pretend you are a photo journalist. They capture the moment going on
right now,
the moment that tells a story. It's why people say a picture is worth a 1,000 words. Cliche, yes, but a photo is very powerful if it can tell a story without saying a word.

Gatlinburg, TN 2013

8. It's ok if the shot isn't perfect.
Going on vacation is about making memories. If you're anything like me, you get upset if the photo isn't just right, like the guy who hit me right before I had the perfect shot of a seahorse or if you can obviously see a reflection in a window. But part of the fun is looking back at these photos and remembering the stories tied to that day. So my tram picture isn't the greatest, but I wanted to capture the ride and show the journey to the mountain.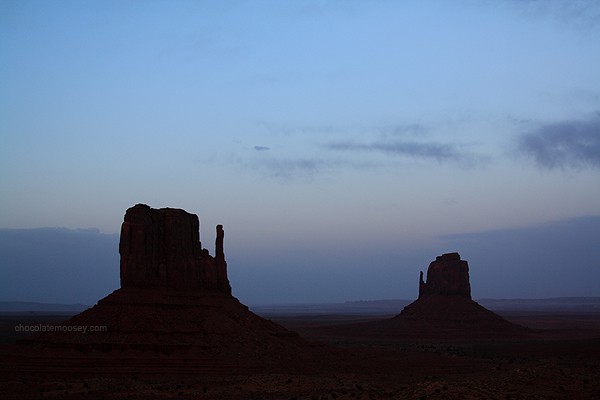 Monument Valley at sunset

So tell me, do you have any tips you learned while traveling?
This post may contain affiliate links. As an Amazon Associate and member of other affiliate programs, I earn from qualifying purchase.