Stay in for date night at home by skipping restaurant reservations and cooking these Romantic Meals For Two At Home, ranging from chicken to seafood to vegetarian and more.
If you made dinner reservations for Valentine's Day, stop what you're doing. Pick up the phone and cancel right now.
All done? Good, because you'll want to skip the restaurant this year and spend it at home in your comfy clothes with the person you love.
Earlier I brought you Easy Romantic Desserts For Two At Home. Today it's only fitting to also bring you Romantic Meals For Two At Home so you can mix and match your very own stay-in date night!
Cooking dinner at home not only saves you money, I personally find it more intimate. You can hear each other speak, don't have to worry about other people intruding, and you'll be able to taste more love in the food.
Bonus for cooking dinner together so you can enjoy each other's company even more. Just make sure you take turns washing the dishes.
Of course these romantic dinners aren't reserved only for Valentine's Day! Make them for anniversaries, birthdays, or a random date night at home in March.
If you're looking for a romantic dinner menu already planned for you, check out my Easy Date Night Recipes post for a complete list of recipes to make for appetizer, dinner, and dessert.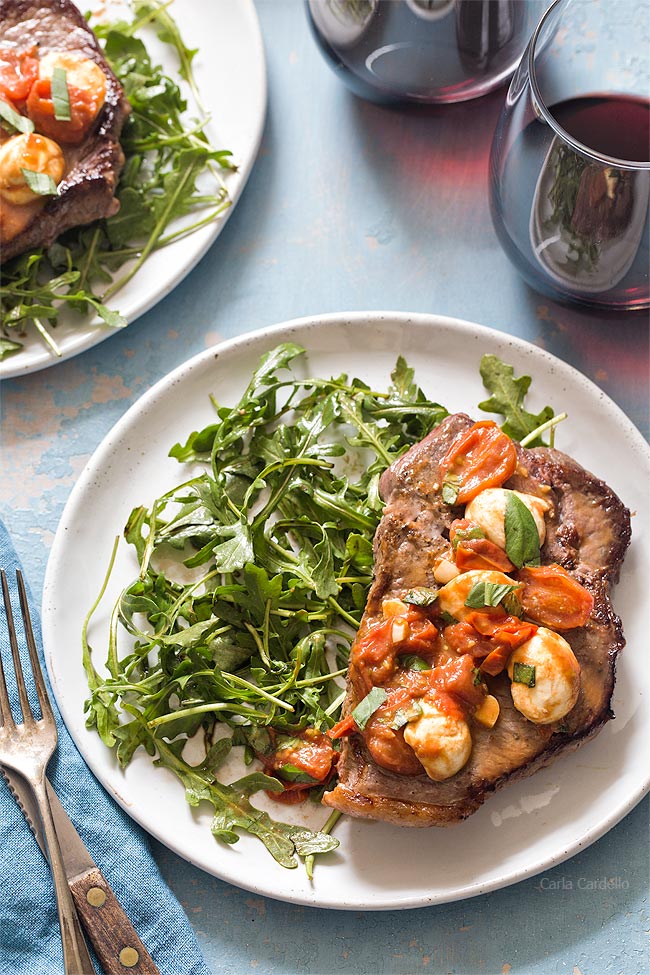 In a hurry? You can make Instant Pot Pork Roast For Two for a shorter cooking time.