Stay in for date night at home by skipping restaurant reservations and cooking these Romantic Meals For Two At Home, ranging from chicken to seafood to vegetarian and more.

If you made dinner reservations for Valentine's Day, stop what you're doing. Pick up the phone and cancel right now.
All done? Good, because you'll want to skip the restaurant this year and spend it at home in your comfy clothes with the person you love.
Earlier I brought you Easy Romantic Desserts For Two At Home. Today it's only fitting to also bring you Romantic Meals For Two At Home so you can mix and match your very own stay-in date night!
Cooking dinner at home not only saves you money, I personally find it more intimate. You can hear each other speak, don't have to worry about other people intruding, and you'll be able to taste more love in the food.
Bonus for cooking dinner together so you can enjoy each other's company even more. Just make sure you take turns washing the dishes.
Of course these romantic dinners aren't reserved only for Valentine's Day! Make them for anniversaries, birthdays, or a random date night at home in March.
If you're looking for a romantic dinner menu already planned for you, check out my date night at home menu for a complete list of recipes to make for appetizer, dinner, and dessert.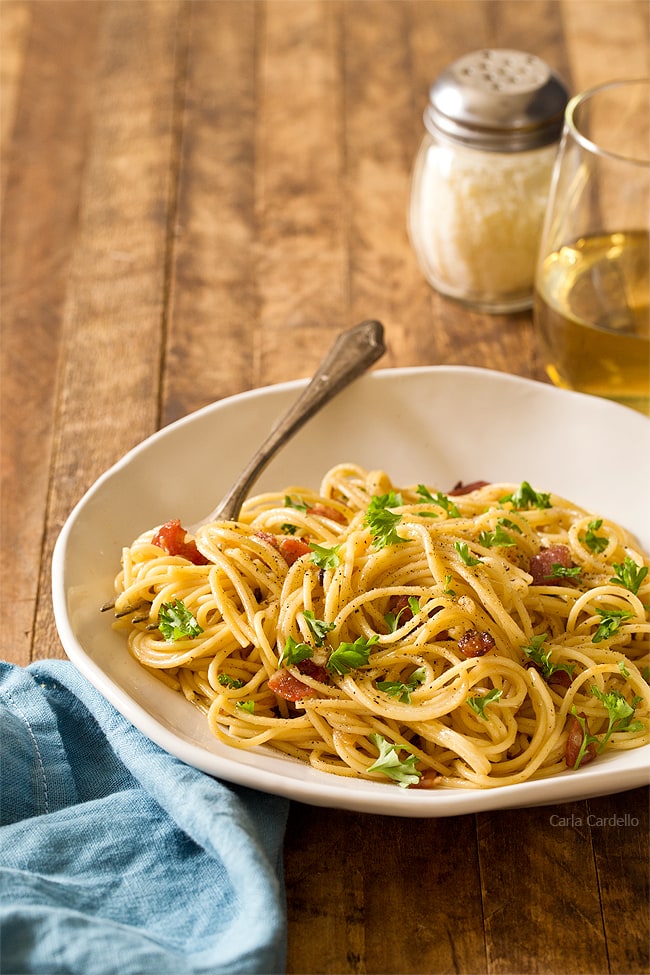 1.
Spaghetti Carbonara For Two
– I think The Lady and The Tramp had it right with the spaghetti kissing scene. Nothing says I love you more than carbs and bacon.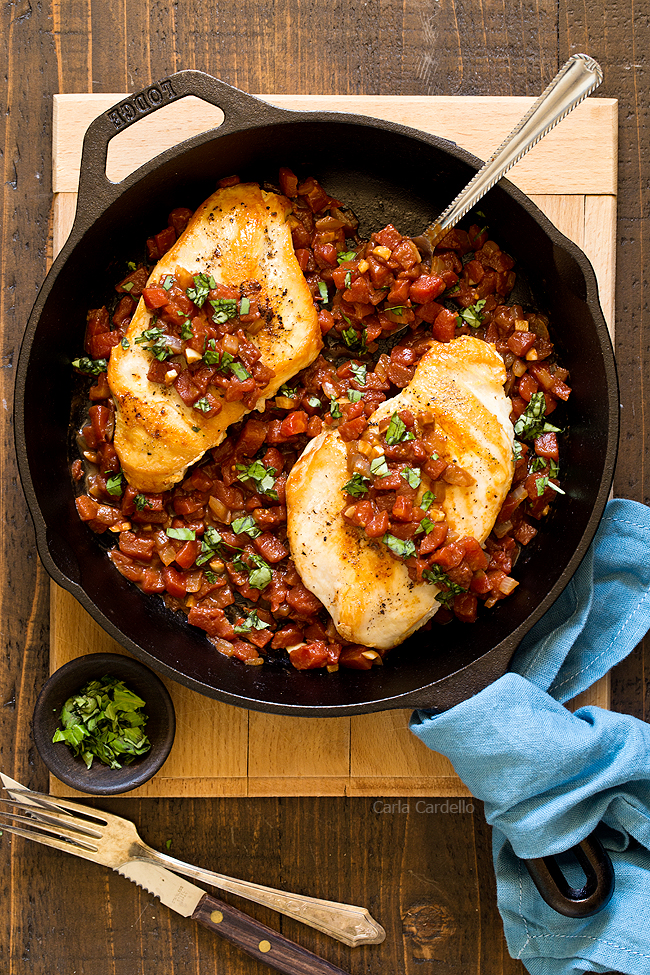 2.
Balsamic Tomato Skillet Chicken
– Cast iron skillets make everything sexier, right? You cook the chicken and sauce all in one pan, making clean up a breeze.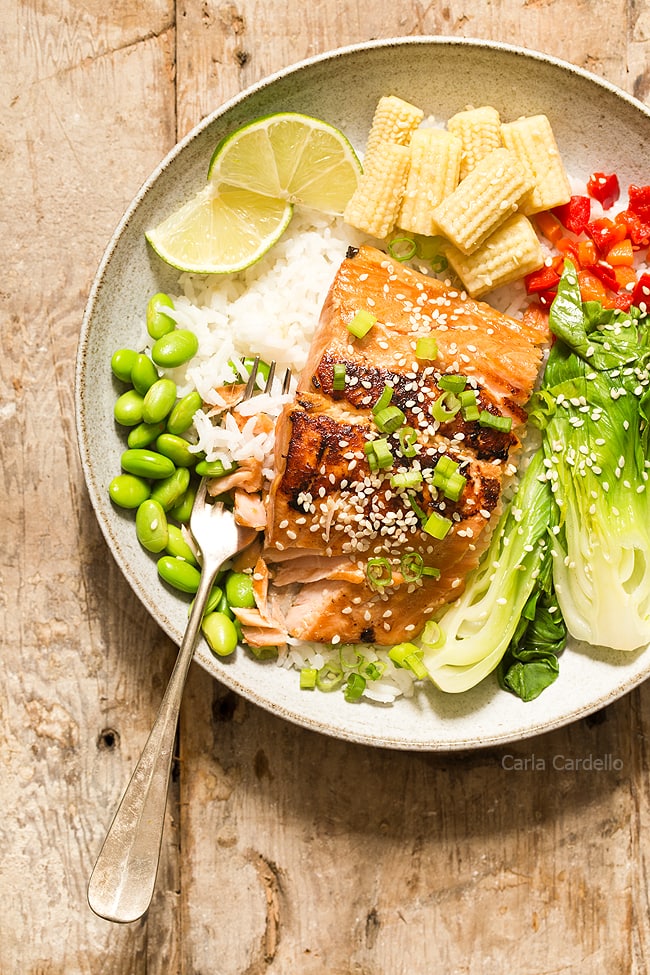 3.
Ginger Garlic Marinated Salmon
– When you think of romance, I bet your mind goes straight for seafood. Salmon is the best fish to serve because it cooks quickly and only needs a few ingredients to shine.
4.
Brussels Sprouts and Goat Cheese Risotto
– Of course we can't forget the vegetarians! This risotto is packed full of Brussels sprouts and cheese to make it a meal.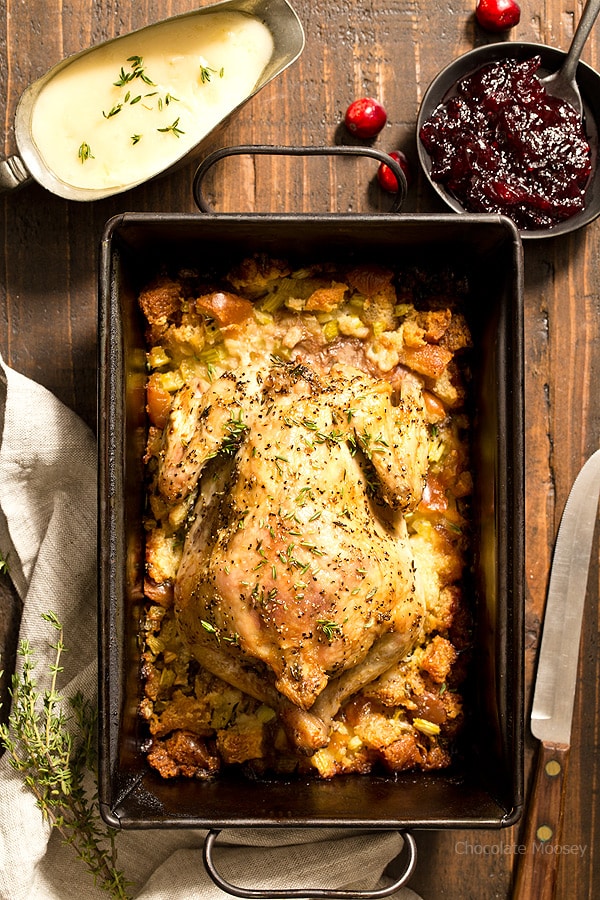 5.
Cornish Hen with Homemade Classic Stuffing
– This recipe isn't reserved only for Thanksgiving! I find roasting a whole albeit tiny bird makes a better wow factor for presentation.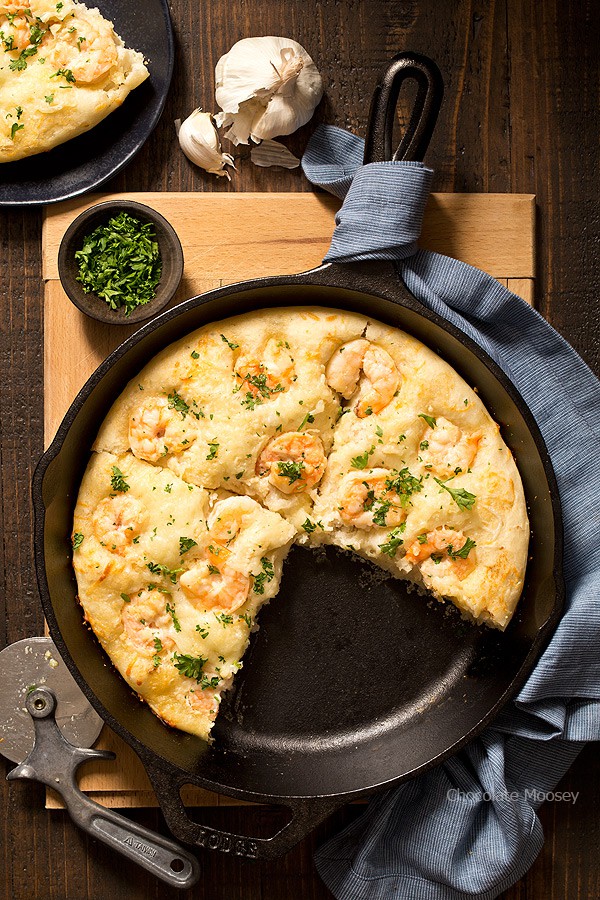 6.
Shrimp Scampi Skillet Pizza
– Pizza in general may not be romantic, but it certainly becomes more elegant when you top it with garlicky shrimp scampi.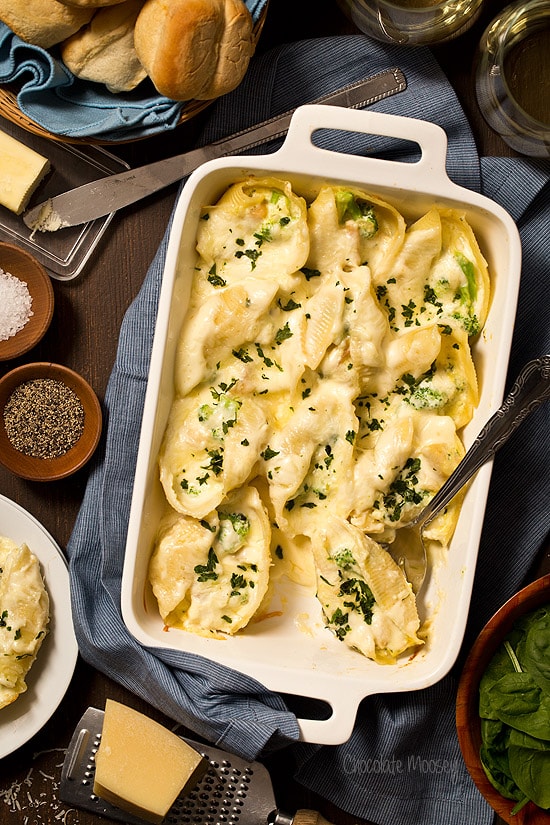 7.
Chicken Broccoli Alfredo Shells For Two
– Stuffed shells are born for special occasions, especially date nights.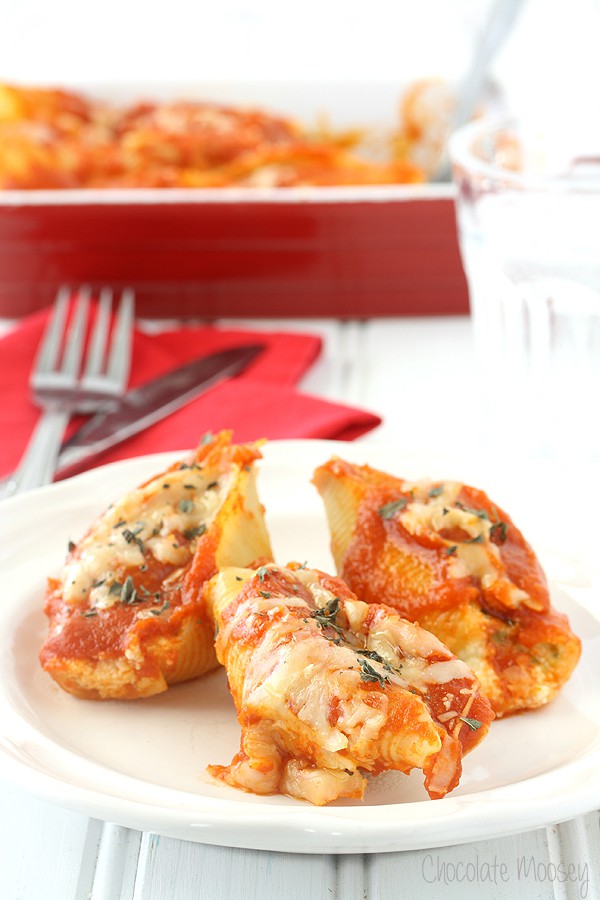 8.
Three Cheese Stuffed Shells
– Another vegetarian option. If you loved the sound of my chicken alfredo shells but don't want the meat, try traditional stuffed shells with plenty of cheese to go around.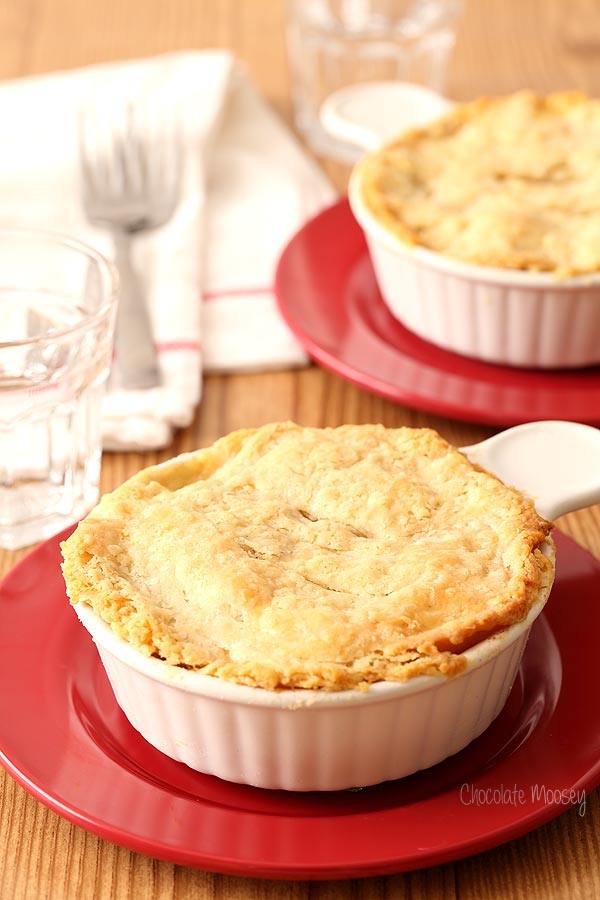 9.
Chicken Pot Pie For Two
– Pot pie on its own? Not romantic. Individual pot pie served in ramekins? Romantic.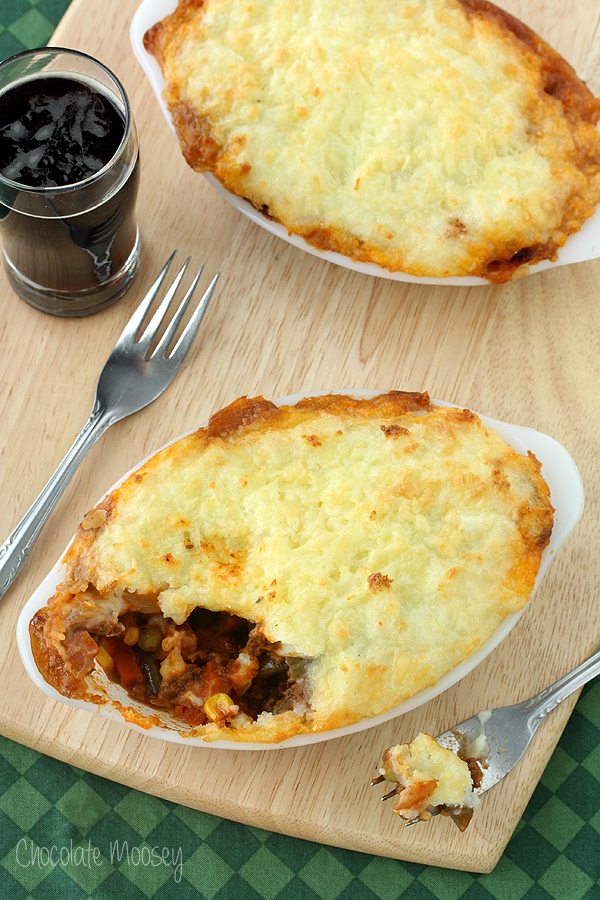 10.
Guinness Shepherd's Pie For Two
– Ok I'm not sure how much this qualifies as romantic, but regardless if your partner is a meat and potatoes person, serving it as two individual pies makes it a little more elegant.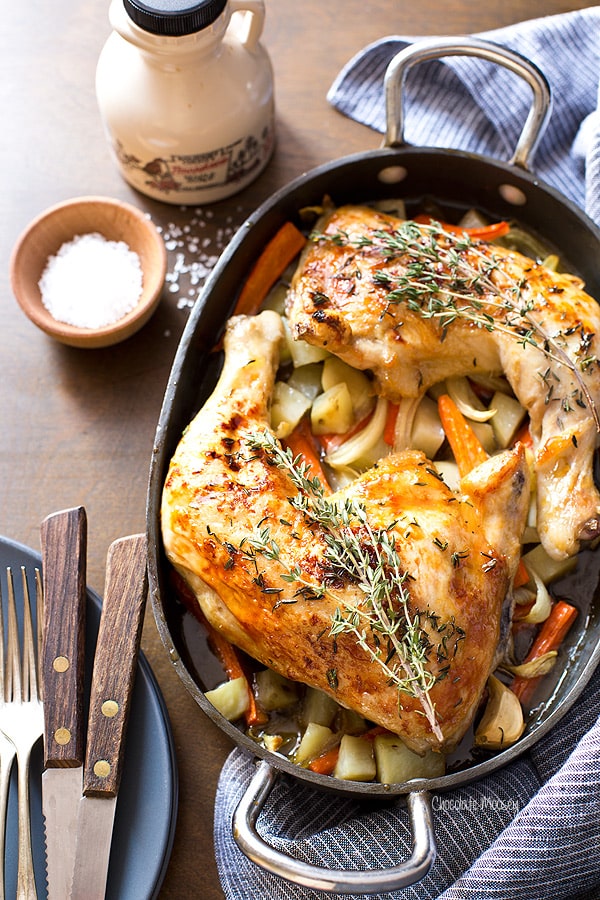 11.
Maple Roasted Chicken Quarters
– Not only do you get sweet, crispy chicken skin to crunch on, you also get a built-in side dish with the roasted vegetables underneath. Win-win!
12.
Pork Roast Dinner For Two
– This isn't your overcooked pork loin from your childhood! No, this moist and delicious pork roast with its golden brown crust will make you rethink pork forever. It also have vegetables and gravy built into one recipe for a well-rounded meal.
In a hurry? You can make Instant Pot Pork Roast For Two for a shorter cooking time.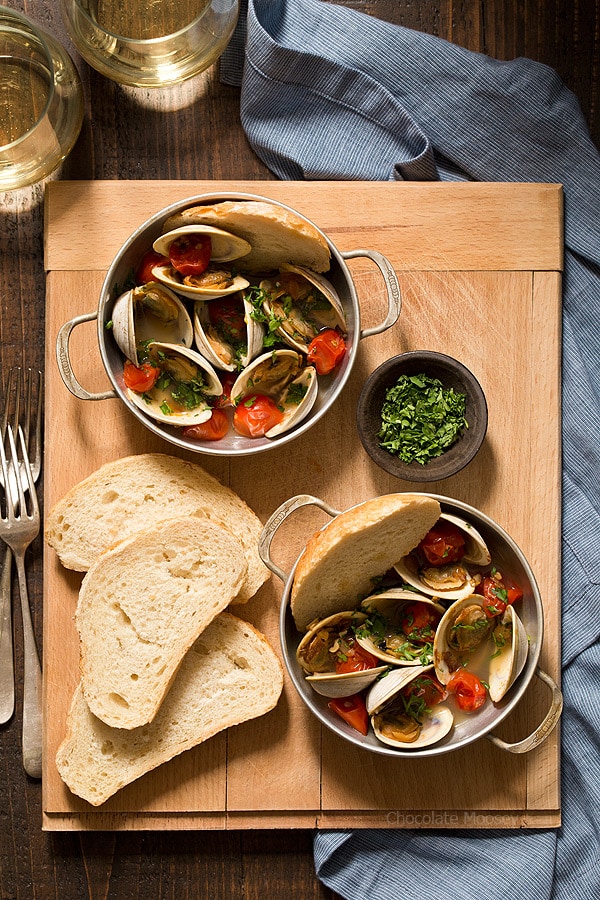 13. Bonus!
Steamed Clams with Pan Roasted Tomatoes
– Steamed clams are more of an appetizer than a dinner, but you can't have a romantic evening without seafood (unless you're allergic, then it's a total buzz kill).