This creamy and easy Pumpkin Cheesecake recipe is a must-make dessert for the holidays and a great way to use up leftover canned pumpkin.
One month from now, we'll be celebrating Thanksgiving. When I walked around the mall last weekend, I noticed all of the stores are decorated for Christmas already. Christmas trees standing tall with decorations for sale. Mannequins wearing holiday sweaters and boots. A sign sitting in the kitchen store window, warning us how many days we have left until Thanksgiving and Christmas (poor Halloween). The mall itself hasn't gotten ready for Santa yet, but give it another week or two and the mall will be transformed into a winter wonderland. As long as I don't hear Christmas music before Thanksgiving, I'll be set.
Every Thanksgiving, I'm not allowed to make dessert. Me, of all people, can't make dessert for the family because Dad insists he will make the pumpkin pie. Every year I tell him to scale down the recipe to make one pie. Every year he ignores me and makes two pies because both will eventually get eaten. He'll even do a test run the week before even though he's been using the same recipe for the past how many years now. You know, just in case this is the year it fails. Every year. Since I'm not allowed to make Thanksgiving dessert, I have to make all of my pumpkin desserts ahead of time to enjoy the season. Since I make cheesecake a lot, it was only fitting that I make a creamy Pumpkin Cheesecake. I do have a no bake pumpkin cheesecake recipe, so it was about time I made a baked version. Whether you make pumpkin cheesecake for Thanksgiving in lieu of pumpkin pie or have leftover canned pumpkin to use up, one bite and this recipe will be your new holiday favorite.
I love this cheesecake recipe because it isn't very fussy; you don't need a waterbath nor does it crack unless you bake it too long (if it does crack, fix it with whipped cream). Make sure you use full-fat cream cheese as fat free cream cheese tends to be too runny, resulting in a cheesecake that won't set up correctly.
Usually I don't garnish my cheesecake, but homemade whipped cream was calling my name. I dusted it with some cinnamon then drizzled a bit of
caramel sauce
on top.
Pumpkin Cheesecake
Yield: 8-10 servings

Prep Time: 30 minutes

Cook Time: 40 minutes

Total Time: 1 hour 10 minutes
Ingredients
2 1/2 cups graham cracker crumbs
6 tablespoons unsalted butter, melted
24 ounces full-fat cream cheese, softened (do not sub fat free)
1 cup granulated sugar
2 eggs, room temperature
1 cup canned pumpkin puree
1 tablespoon vanilla extract
1 teaspoon ground cinnamon
Whipped Cream (optional)
1/2 cup cold heavy whipping cream
1/4 cup powdered sugar
1/2 teaspoon vanilla extract
Cinnamon for dusting
Instructions
Preheat oven to 350F. Have an 8.5 inch or 9 inch springform pan ready.
In a large bowl, mix together the graham cracker crumbs and melted butter. Pat into the bottom and roughly 2 inches up the side of the pan.
In a large mixing bowl, beat together the cream cheese and sugar until light and fluffy, about 3-4 minutes. Beat in the eggs, one at a time, for 1 minute each. Add the pumpkin, vanilla, and cinnamon then beat for an additional 1-2 minutes.
Pour the batter into the crust then bake 35-40 minutes or until the center is almost set (it'll move when the pan is shaken, but the top should be firm when you touch it). Remove from the oven and cool 1 hour in the pan.
Carefully run a knife along the edge to loosen the cheesecake. Cover and refrigerate for at least 4 hours or overnight. Remove the pan side before serving. Top with whipped cream if using. Store leftovers in an airtight container in the refrigerator for up to 1 week.
Whipped Cream
In a large mixing bowl (with whisk attachment if using a stand mixer), beat the heavy cream until thickened. Gradually beat in the sugar and vanilla then continue beating until stiff peaks form (when you pull the beater up, peaks will form and not fall over). Spread on top of cheesecake then dust with cinnamon.


Source: Adapted from Taste Of Home
More Cheesecake Recipes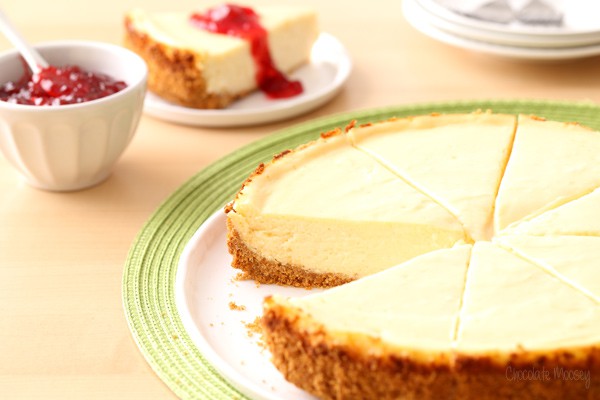 Classic Cheesecake

Chocolate Cheesecake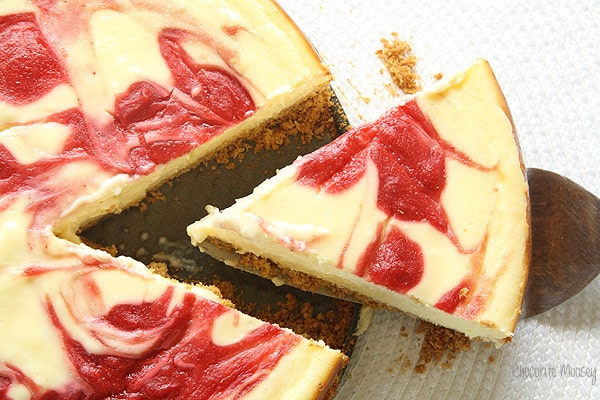 Strawberry Swirl Cheesecake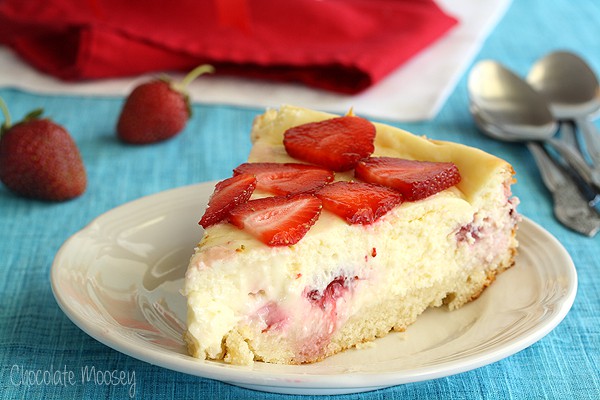 Strawberry Shortcake Cheesecake

Caramel Apple Pecan Cheesecake

Carrot Cake Cheesecake

Gingerbread Cheesecake