Move over, root beer floats! These Watermelon Sorbet Floats made with both homemade watermelon sorbet and watermelon soda will keep you hydrated this summer and be your new favorite summer drink.
Yesterday I posted my watermelon
margarita popsicles
and three tips on how to pick a watermelon.
Today I'm bringing you Watermelon Sorbet Floats made with homemade sorbet and homemade watermelon soda.
Watermelon soda – say what?
Don't worry it's nothing fancy! Just a few basic ingredients mixed with seltzer water.
Think root beer float but fresher and with watermelon as the star.
In fact, these sorbets are healthier than traditional floats as there is less sugar and no cream.
The inspiration came as soon as warm weather hit Pittsburgh and I started craving root beer floats.
In fact, I wanted one so badly one night but didn't have any root beer so I had to settle for a vanilla coke float. I drank a few sips then dumped it because it just wasn't the same.
Not quite satisfied, I started thinking about other ways to make ice cream floats. Would it be possible to do a watermelon float? Instead of ice cream, I could make watermelon sorbet.
Ok great, but what would I pour over it? Certainly not root beer. Lemon lime? But would the watermelon flavor get lost?
That's when it occurred to me – what if I doubled up on the watermelon flavor and made my own soda?
The recipe resulted in a very bright and refreshing drink. In fact, I wish I would've made these floats sooner!
Move over, root beer floats. These Watermelon Sorbet Floats are the new summer favorite.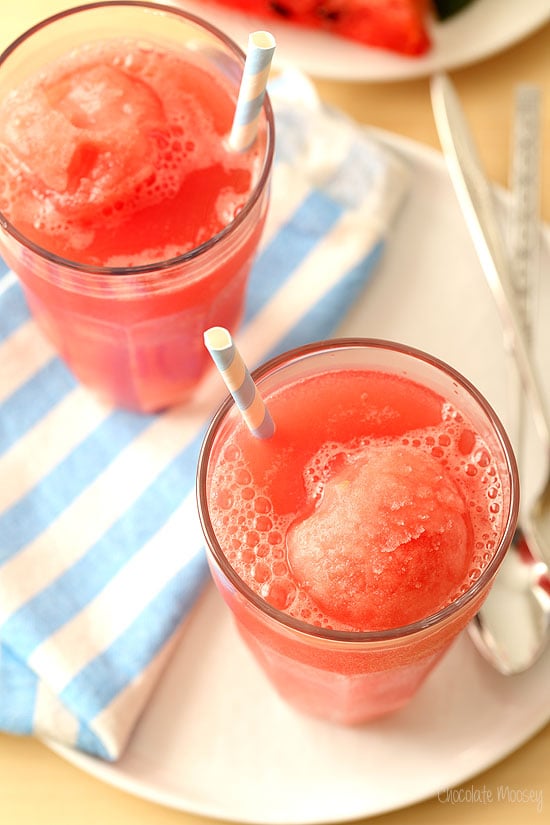 Stay hydrated with watermelon this summer! Dehydration is unfortunately quite common during the summer.
However, instead of reaching for that water bottle, reach for some watermelon instead; after all, there's a reason it has the word water in it.
Eating watermelon is the perfect way to stay hydrated as it is made up of roughly 92 percent water plus packed full of vitamins and nutrients.
You can eat watermelon as is or process it in a blender to make watermelon juice. Or you can just drink one of these sorbet floats as it has plenty of water to keep you hydrated.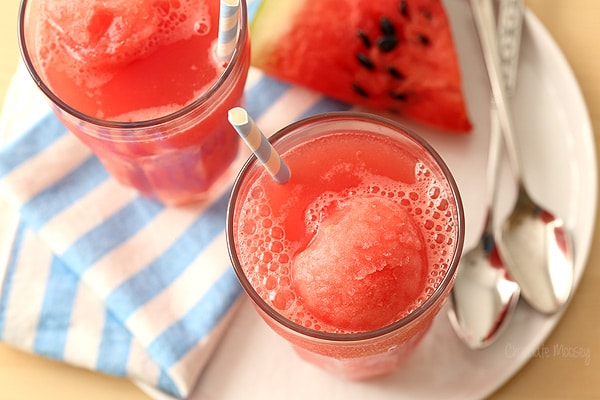 Sorbet is a frozen treat similar to ice cream but made with fruit and without dairy.
This watermelon sorbet is made with only four ingredients – watermelon, water, sugar, and lemon juice.
Put it all in a blender then churn in your ice cream machine (or make it by hand). That's it!
The watermelon soda is simple too – just five ingredients also mixed together in the blender.
In fact, the recipes are so similar that you can throw everything in the blender at once then reserve part of the juice for the soda, cutting down on prep time. Easy peasy.
Now, who's ready for a float?
Items you may need (affiliate links):
Watermelon Sorbet Floats
Prep time does not include chill time.
Ingredients
1/2 cup granulated sugar
1/2 cup water
6 cups cubed watermelon
3 tablespoons lemon juice
1 cup seltzer water
Instructions
In a small saucepan, bring the sugar and water to a boil, whisking often. Boil for 1 minute then remove from the heat.
In a blender, blend together watermelon, sugar water, and lemon juice. Pour through a fine mesh strainer into a large bowl, discarding any solids and seeds left behind. Refrigerate until cold, about 1 hour.
Reserve 1 cup watermelon mixture for the soda. Churn the remaining mixture according to your ice cream maker's instructions then freeze until firm, preferably overnight.
Right before making the floats, stir seltzer into the reserved 1 cup watermelon mixture. Scoop sorbet into serving glasses then pour soda over top. Serve immediately.
More Watermelon Recipes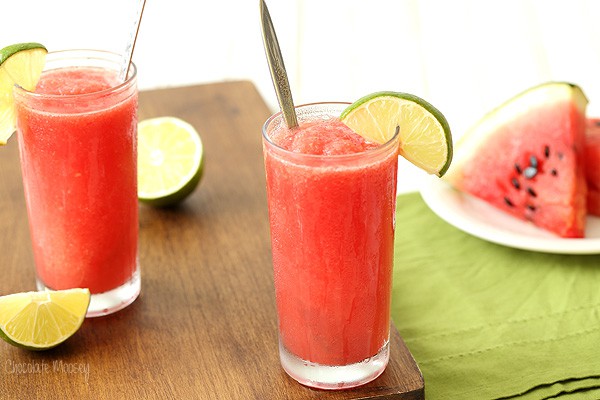 Watermelon Slushies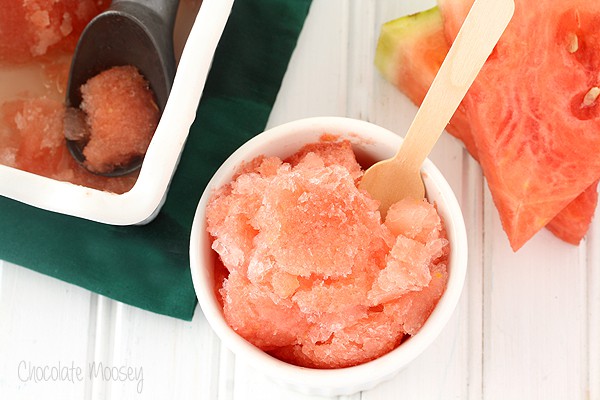 Watermelon Italian Ice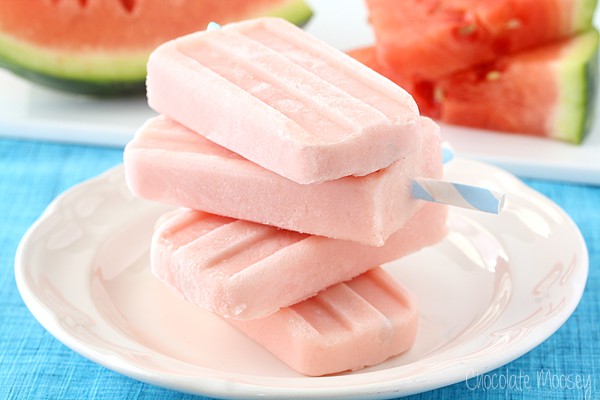 Watermelon Yogurt Pops