As 2014 comes to an end, I've blogged over 100 recipes. Now it's time to reveal the most popular and personal favorites of Chocolate Moosey.

Another year, another 117 recipes posted (which is actually less than what I posted in 2013). Here I was thinking I posted more in 2014, but no worries. Making over 100 recipes is still quite an achievement, especially considering I spent half the year working a full time job on top of blogging. Last year I had fun posting my
top recipes for 2013
, so I decided to do it again this year. The first five were easy to choose as I relied on you to tell me what you loved the most (aka pageviews). The last five had me going in circles as I picked my top five personal favorites. That was SO difficult, considering I love all of my recipes. As you look through this list, tell me in the comments – which recipe(s) would you add to the list?
Most Popular Recipes
Personal Favorites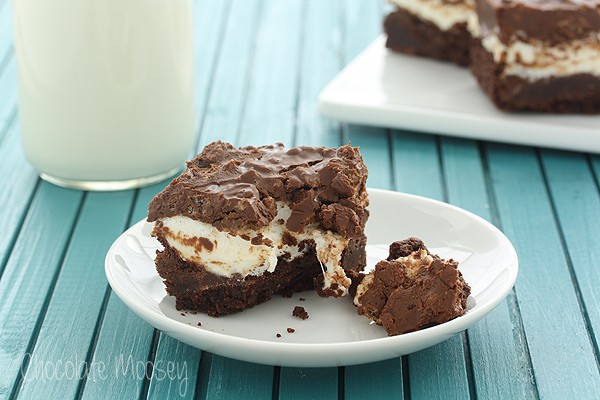 Crispy Peanut Butter Marshmallow Brownies