Caramel Chocolate Chip Cookie Dough Brownies combine chocolate and caramel with fudgy brownies and chocolate chip cookie dough.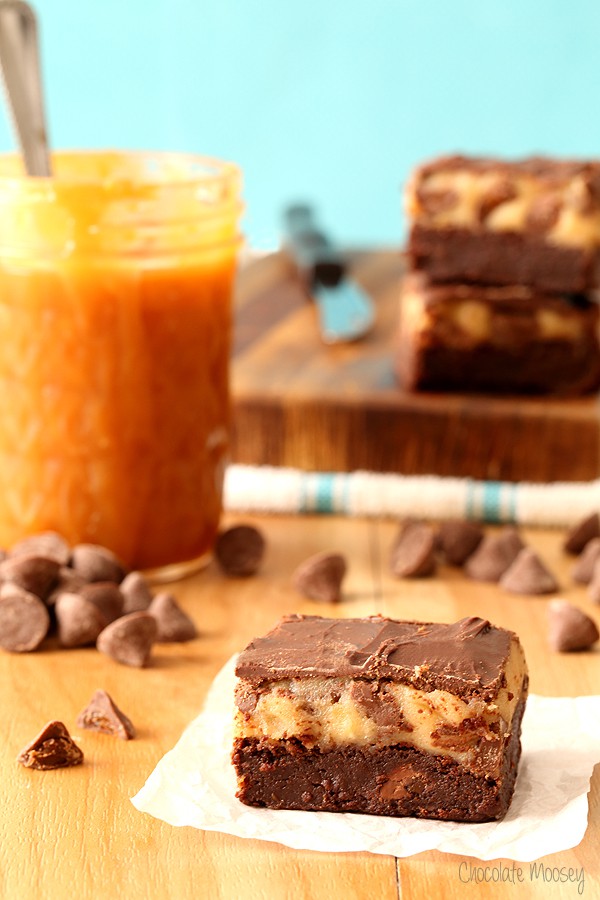 I was compensated by Nestlé® Toll House® for this recipe. As always, thank you for reading and supporting brands I work with, which allows me to bring you more recipes.
One of my guilty pleasures I love to do around the holidays is browse the baking and candy section of stores to see what unique flavors are available. Some of them are seasonal, like pumpkin spice chips and gingerbread candy. Others are not, like caramel and peanut butter. Back in October just shortly before Halloween, I was stocking up on chocolate chips that were on sale at Target when a shiny new product caught my eye – flavored-filled chocolate chips known as Nestlé® Toll House® DelightFulls™ Filled Baking Morsels. At first I thought I was living under a rock, so I instagrammed them and asked if they were new. Did you know about them? Turns out they are brand new with four flavors – caramel, peanut butter, mint, and cherry. I wanted to try them out, so when Nestlé asked me to develop a recipe to share with you, I knew it had to be spectacular. I didn't want to just make a chocolate chip cookie; it had to be more showstopping than that. I've kinda been obsessed with cookie dough recipes lately – peanut butter cookie dough sandwich cookies, cookie dough cheese ball, cookie dough ice cream pie – that I thought cookie dough was the best way to showcase the filling without getting lost. Then I started thinking about my best-ever marshmallow brownies and decided on these Caramel Chocolate Chip Cookie Dough Brownies. Fudgy caramel brownies on the bottom, chocolate chip cookie dough in the middle, and a chocolate layer on top. Whether you make them to share for the holiday (imagine giving a box of these to a friend!) or as an everyday treat for the family, you won't regret these decadent caramel brownies.
What is it about cookie dough that makes us obsessed? Probably because it's like the forbidden fruit of the dessert world where eating raw cookie dough would lead to salmonella poisoning. Lies I say, but just in case, this cookie dough is egg free.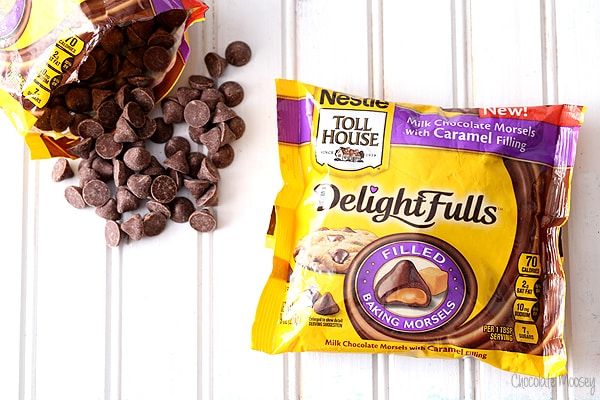 The caramel-filled baking morsels give it a nice surprise because who expects a bite of caramel when the average chocolate chip is solid chocolate? Certainly not me. This recipe would work with the peanut butter-filled morsels as well, especially if you use peanut butter in the brownies and chocolate topping.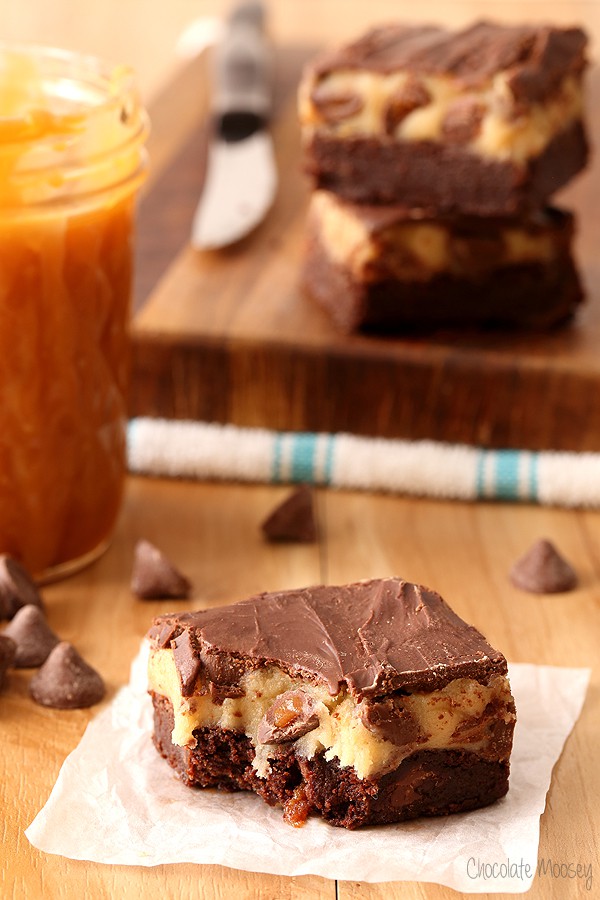 I'm definitely a fudgy brownie kind of girl, and that's exactly what these are. The caramel and caramel-filled chips help tie it together flavor-wise with the cookie dough. You can either
make your own caramel sauce
or pick up a jar. Trust me – you can never have too much caramel in a brownie.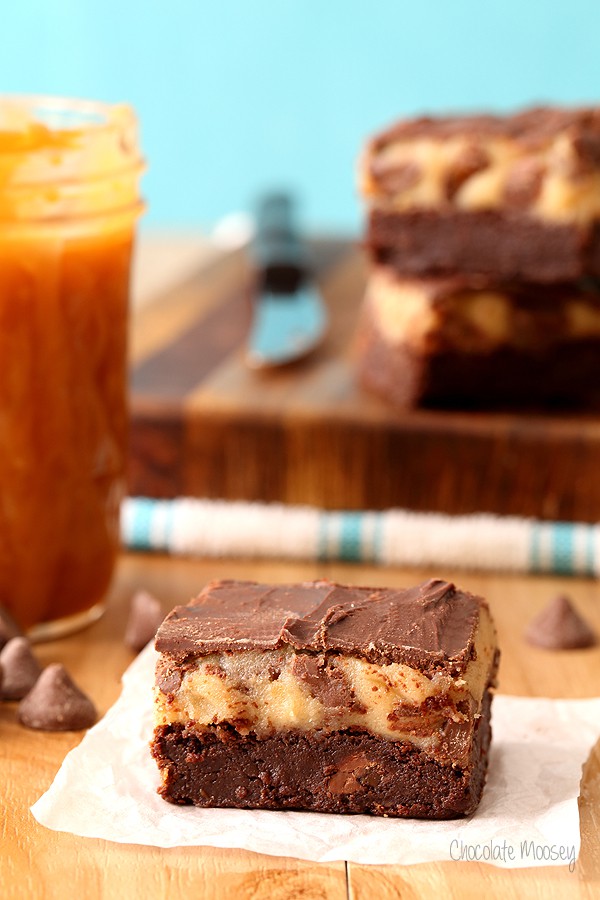 Ready to make these cookie dough brownies? You can find Nestlé Toll House DelightFulls Baking Morsels in the baking aisle next to the regular Nestlé Toll House chocolate chips. For recipe ideas for all four flavors, visit
Nestlé's website
.
Caramel Chocolate Chip Cookie Dough Brownies
Ingredients
Brownies
1/2 cup (4 ounces) unsalted butter, cut into 8 tablespoons
2 ounces unsweetened chocolate, chopped
1/2 cup caramel sauce (homemade or store bought)
1/2 cup unsweetened cocoa powder
1 1/4 cups granulated sugar
1/4 teaspoon salt
1 teaspoon vanilla extract
1 egg
3/4 cup all-purpose flour
1/2 cup Nestlé® Toll House® Caramel DelightFulls™ Filled Baking Morsels
Cookie Dough
1/2 cup unsalted butter, softened
1/4 cup granulated sugar
1/2 cup brown sugar
2 tablespoons milk
1/2 teaspoon vanilla extract
3/4 cup all-purpose flour
1/4 teaspoon salt
3/4 cup Nestlé® Toll House® Caramel DelightFulls™ Filled Baking Morsels
Instructions
Start with the brownie layer: Preheat oven to 350F. Line an 8x8 pan with parchment paper.
In a large saucepan, melt together the butter and unsweetened chocolate. Whisk in the caramel sauce.
Remove from the heat and whisk in cocoa powder, sugar, salt, vanilla, egg, and flour (batter will be thick and somewhat grainy). Stir in the baking morsels.
Spread into the pan. Bake 25-30 minutes or until the edges pull away from the sides and a toothpick inserted in the center comes out almost clean (you still want a tad bit of chocolate on the toothpick). Cool completely.
Once the brownies are cool, make the cookie dough: In a large mixing bowl, beat together the butter, sugar, and brown sugar until smooth and creamy.
Beat in the milk, vanilla, and salt then gradually beat in the flour. Add the baking morsels.
Spread on top of the brownie layer and refrigerate at least 15 minutes or until firm.
Once the cookie dough layer is firm, in a large heatproof bowl over a pan of simmering water (do not let the bowl touch the water), melt the semisweet chocolate chips until smooth. Spread on top of cookie dough layer and let harden (you can use the refrigerator to speed this up. Allow the brownies to sit at room temperature for at least 15 minutes before cutting into squares).
Want more chocolate chip recipe ideas for using Delightfulls?

Peanut Butter Cookie Dough Sandwich Cookies>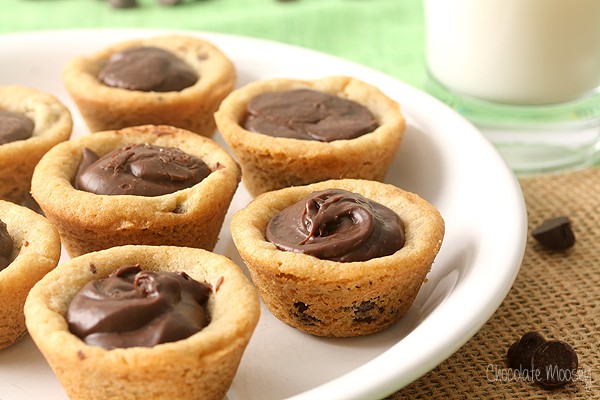 Fudge Filled Chocolate Chip Cookie Cups

Chocolate Chip Cookie Dough Cheese Ball

Double Chocolate Coconut Cookies (Egg Free)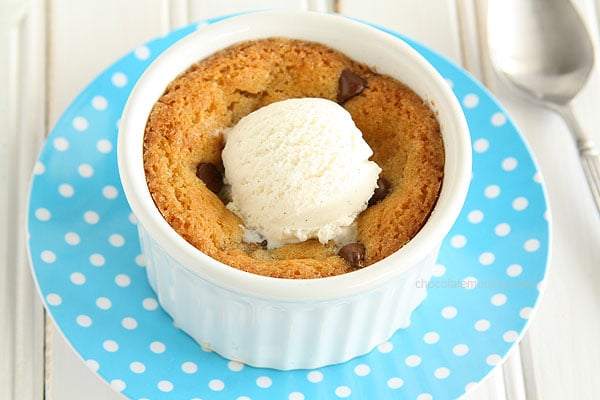 Single Serving Chocolate Chip Cookie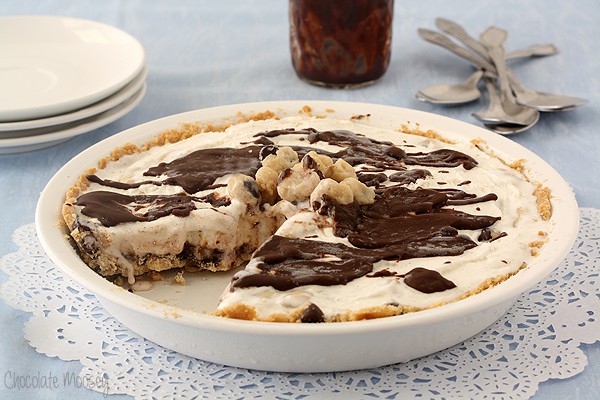 Chocolate Chip Cookie Dough Ice Cream Pie
Leave a comment below and tell me – What holiday treats would you create with Nestle Toll House DelightFulls™? Which flavor will you try first? Please note that this is TapInfluence's comment form I am required to use, not my personal comment form. If you're having trouble leaving a comment, please contact me.
Disclosure: I was compensated by Nestlé® Toll House® for this recipe. As always, thank you for reading and supporting brands I work with, which allows me to bring you more recipes. All opinions, text, and photographs are my own.