Greek Portobello Mushroom Burgers complete with a Greek salsa and a spicy peperoncini feta spread will bring a little Mediterranean to your kitchen.

I don't think I could live in a world without mushrooms.
I'd say it's one of my favorite vegetables, but actually it's a fungus. So I'll say it's my favorite non-meat ingredient because it sounds better.
I tend to throw mushrooms into everything I cook – pasta, fajitas, tacos, pizza, soup, stews.
However, mushrooms have always been the sidekick, never the star.
This past June I attended a conference where we had a multi-course lunch featuring mushrooms as the hero or co-star.
Mushroom tacos, turkey mushroom burgers, lamb and mushroom corn dogs (!), even mushroom cheesesteaks.
Ever since that weekend, I kept envisioning these Greek Portobello Mushroom Burgers. Meaty portobello mushroom caps topped with a Greek salsa.
I am not exaggerating when I say I made five of these burgers. Five. That's because I accidentally bought too many portobello mushroom caps.
The first pack of mushroom caps I bought were way too big for the buns. Although portobello mushrooms do shrink when roasted, they were still huge.
Back to the store I went for smaller caps. Lesson learned – buy portobello mushrooms a little bigger than your bun (but not too big because they won't shrink *that* much).
Did you know there are a million ways you could make Greek salsa?
Seriously, there are so many wonderful Mediterranean ingredients that I made a huge list of possibilities.
Not wanting to overcrowd it, I narrowed it down to tomatoes, cucumbers, kalamata olives, peperoncini, feta, and lemon juice.
The deli-ready peperoncini slices make it much easier to prepare the salsa (plus the resealable jar means peperoncinis are ready in your fridge at a moment's notice).
To tie all of the Greek flavors together, I used a peperoncini and feta spread as the condiment on the bun, which you can find in most grocery stores nationwide.
The sandwich overall had a little bit of a spicy bite to it but didn't make you cry.
So if you want to kick your dish up a notch but still stay on the tame side, try peperoncinis because they are at the very bottom of the hot pepper scale.
Serve your mushroom burgers with my vegan Italian Potato Salad.
Greek Portobello Mushroom Burgers
When buying portobello mushrooms, pick mushrooms that are slightly bigger than your bun. They will shrink after roasting.
Ingredients
2 portobello mushroom caps, stem and gills removed
Olive oil, for brushing
Sea salt, for sprinkling
1/4 cup chopped tomatoes
1/4 cup chopped cucumber, peeled and seeded
1/4 cup kalamata olives, pitted
2 tablespoons chopped Mezzetta peperoncini
1 tablespoon feta cheese
1 teaspoon lemon juice
2 tablespoons Mezzetta Spicy Peperoncini and Feta Spread
2 hamburger buns
Instructions
Preheat oven to 425F. Brush both top and bottom of each mushroom cap with olive oil and place gill side up on a baking sheet. Sprinkle with sea salt. Bake the mushrooms for 15-20 minutes or under tender.
Meanwhile in a medium mixing bowl, mix together the tomatoes, cucumber, olives, peperoncini, feta, and lemon juice.
Spread 1 tablespoon of peperoncini and feta spread on each hamburger bun top. Place each mushroom on the each bun bottom. Top with salsa and remaining bun.
Want more sandwich recipes?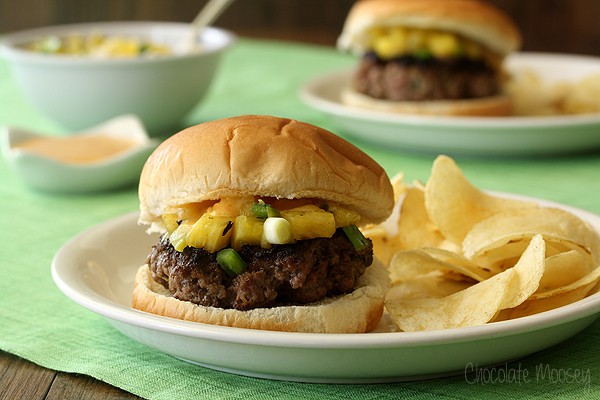 Sweet Chili and Pineapple Thai Burgers

Sloppy Joe Sandwiches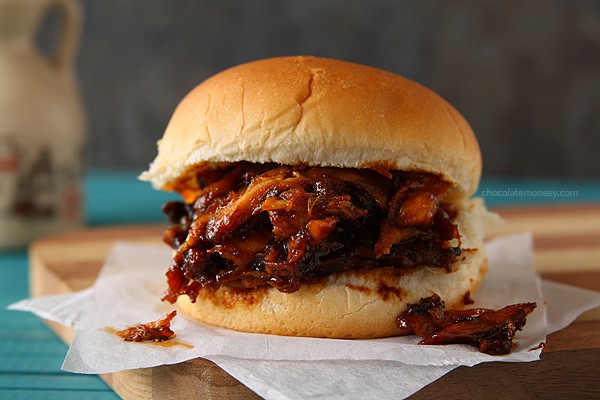 Maple BBQ Pulled Chicken Sandwiches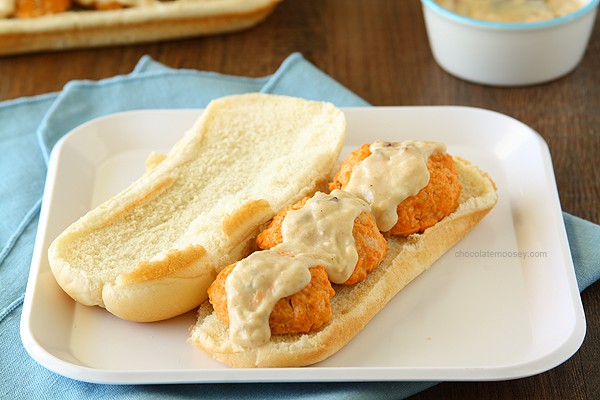 Buffalo Chicken Meatball Subs