Raspberry Fudge Sauce is a super easy and quick chocolate sauce to top ice cream and other sweet summer desserts. Or just dive right in with a spoon and eat it straight from the jar.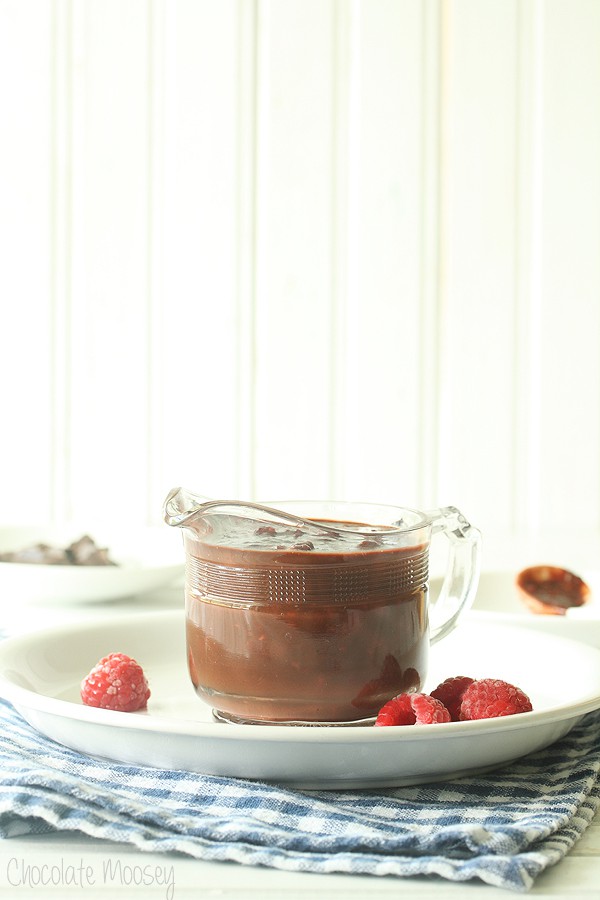 I find it difficult to not be a planner. I think about what I need to do, how to do it, and figure out at least one back up plan in case the first plan didn't work out. I plan out my to do lists for the day, for the week, and even for the month, sometimes several months if I know my weekends are busy. When I can't plan ahead, I stress out because I have a bad case of the what ifs. It's as if I'm trying to navigate in a room I've never seen before while wearing a blindfold. I stumble and may even stub my toe (which hurts worse than hitting a wall), but eventually I figure it out and come out smarter than before. I really do believe everything works out the way it's meant to be. Most of my recipes I plan ahead, but I made up this Raspberry Fudge Sauce due to an abundance of raspberries in my fridge. Ok so it didn't stress me out as much as deciding where to live or what career path to choose, but I hate wasting berries because they go moldy SO fast. This chocolate sauce is a little tart, a little sweet, and a little unplanned. If you need dessert at the last minute, you can throw together this sauce and serve it on ice cream.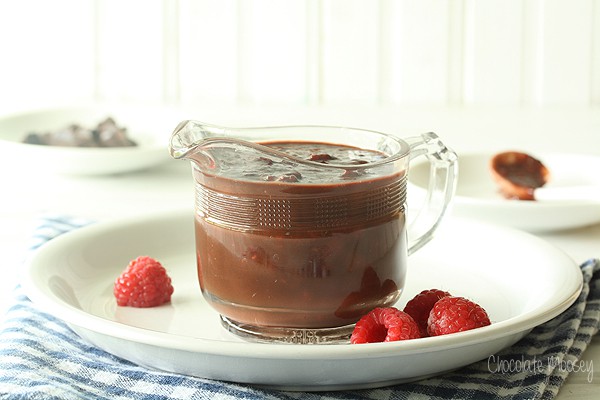 I got the idea for this raspberry fudge sauce recipe when I made my
Strawberry Sauce
. Why can't I just take it one step further and make a chocolate sauce? The raspberries cook down in about 5 minutes. Once the sauce is cooked, I whisked in chopped semisweet chocolate and a little heavy cream to thin it out a bit. The sweetness of the sauce depends on your raspberries. If they are really tart, then you may need to add more sugar to balance it out.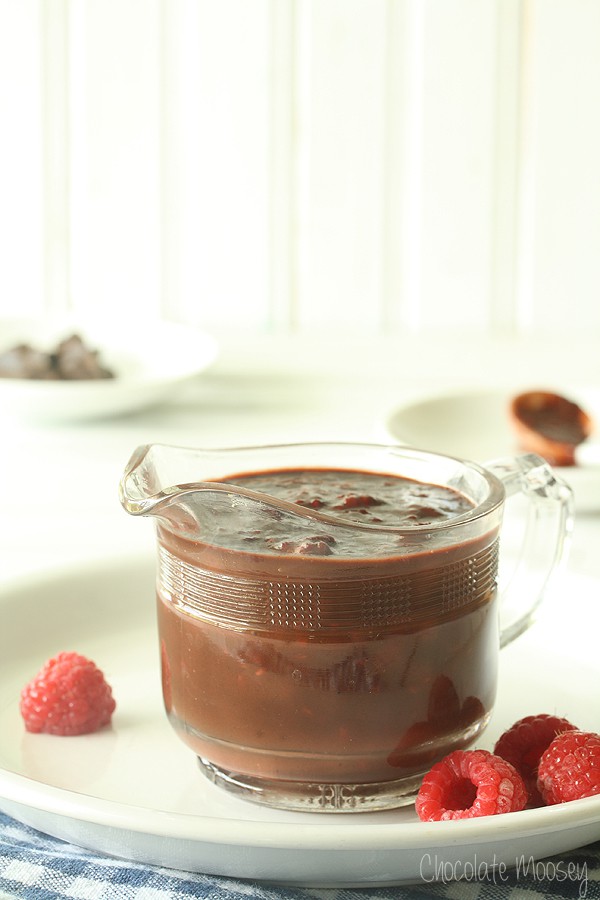 If you do find yourself not using your raspberries before they go moldy, you can easily freeze them. Place them in a single layer on a cookie sheet or plate then freeze. Once frozen, place the berries into a freezer bag. That way the berries do not stick to each other. When you're ready to use the raspberries, let them thaw completely. You get discard the extra juices for this recipe, but other recipes may vary.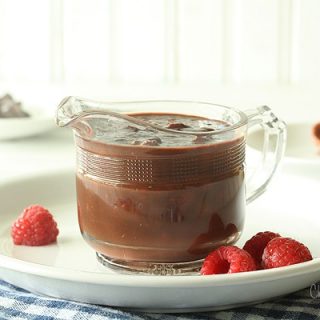 Raspberry Fudge Sauce
Ingredients
1 cup raspberries
2-4 tablespoons sugar (depending on sweetness of berries)
1 tablespoon water
2 ounces chopped semisweet chocolate
1/4 cup heavy whipping cream
1/2 teaspoon vanilla extract
Instructions
In a medium saucepan, bring 1/2 cup raspberries, sugar, and water to a boil. Boil for 3 minutes or until the raspberries are cooked down and the mixture thickens. Remove from the heat and stir in the chocolate until melted. Stir in the vanilla and cream until smooth. Stir in the remaining 1/2 cup raspberries. Serve immediately. Store any leftovers in the fridge for up to two weeks.
Want more? Try out these favorite recipes: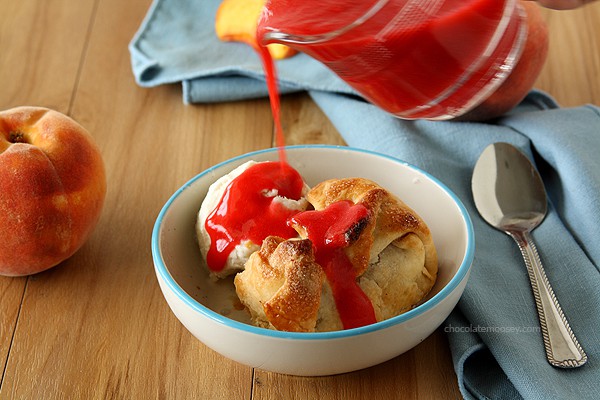 Peach Dumplings with Raspberry Sauce