Making this easy homemade Hot Fudge Sauce doesn't get any better than melting chocolate in a pan. Save money and time by making it from scratch at home.

I don't think there's anything more irresistable than a spoon dipped in silky smooth, decadent Homemade Hot Fudge Sauce. Just look at it – ready to pour at a moment's notice over a glorious scoop (or two) of ice cream. It reminds me of college where my dorm would have ice cream sundae parties. It's so easy to make hot fudge sauce at home rather wasting time and money driving to the store for an overpriced jar (or maybe that's just me who doesn't have anybody to send to the store). If you can melt chocolate into a pan with a few other ingredients, then you are one step closer to making homemade hot fudge sauce.
When I think of hot fudge sauce, I think of all the ice cream sundae parties I've attended. I may have never gone to a wild high school party, but I sure have been to some pretty wild ice cream parties. You know, where you just pile everything on top – hot fudge sauce,
caramel sauce
, whipped cream, sprinkles, more hot fudge sauce. Oh and don't forget the cherry on top.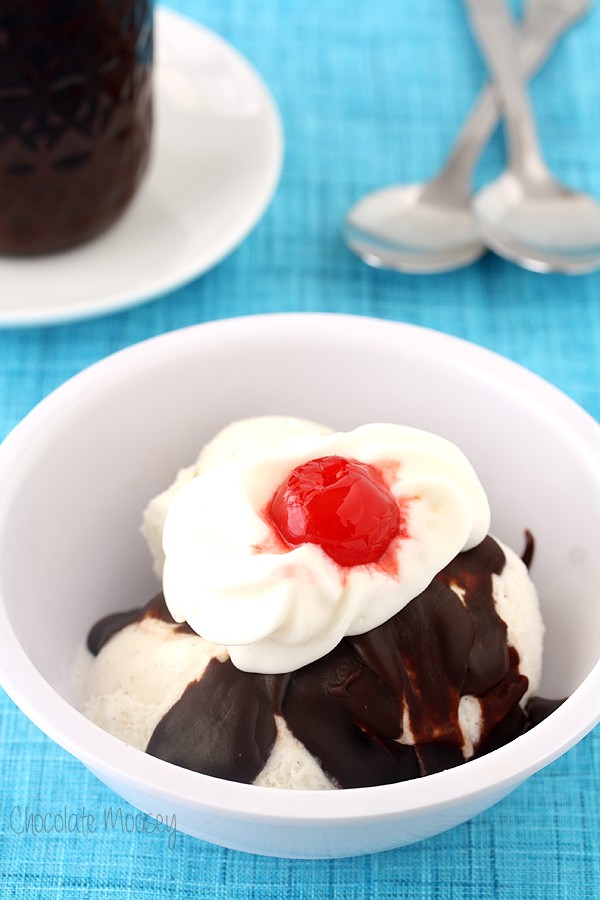 The corn syrup in this recipe helps give the hot fudge sauce its shine while also keeping it silky smooth. I highly recommend using corn syrup as instructed; however, in a pinch I did
find this recipe substitute
. One time I didn't have any corn syrup in the pantry, so I used that sub in a pinch. Just don't overcook it or it'll be rock hard. The sauce was a tiny bit more grainy than using corn syrup, but both versions worked just as well.
Homemade Hot Fudge Sauce
Ingredients
1/2 cup heavy whipping cream
3 tablespoons butter, cut into 3 tablespoons
1 tablespoon corn syrup
1/3 cup granulated sugar
4 ounces semisweet chocolate, chopped
1/2 teaspoon vanilla extract
Instructions
In a large sauce pan, add the cream, butter, corn syrup, and sugar. Bring to a boil, stirring often to melt the butter and dissolve the sugar. Boil for 3 minutes, stirring often and making sure it doesn't boil over.
Remove from the heat and whisk in the chocolate and vanilla until melted. Cool 15 minutes before serving warm. Store in the refrigerator and reheat before using.
Source: Slightly adapted from
The Perfect Scoop
—-
Want more recipes?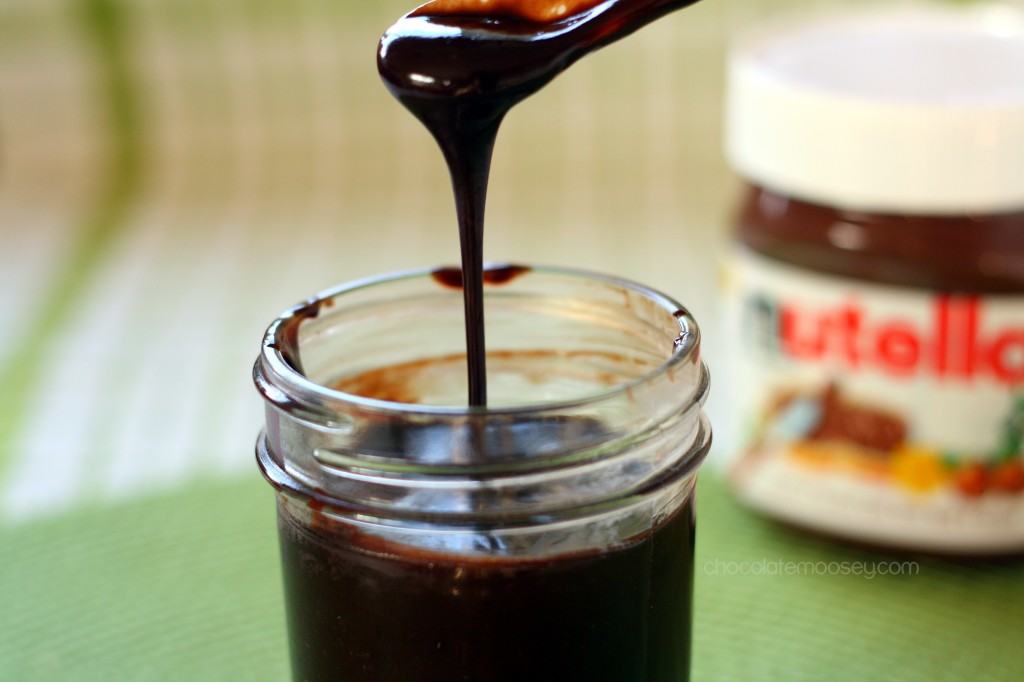 Nutella Espresso Hot Fudge Sauce