These Coconut Lime Meltaway Cookie Bars will instantly transport you to warmer climates after one bite with fresh lime and coconut milk.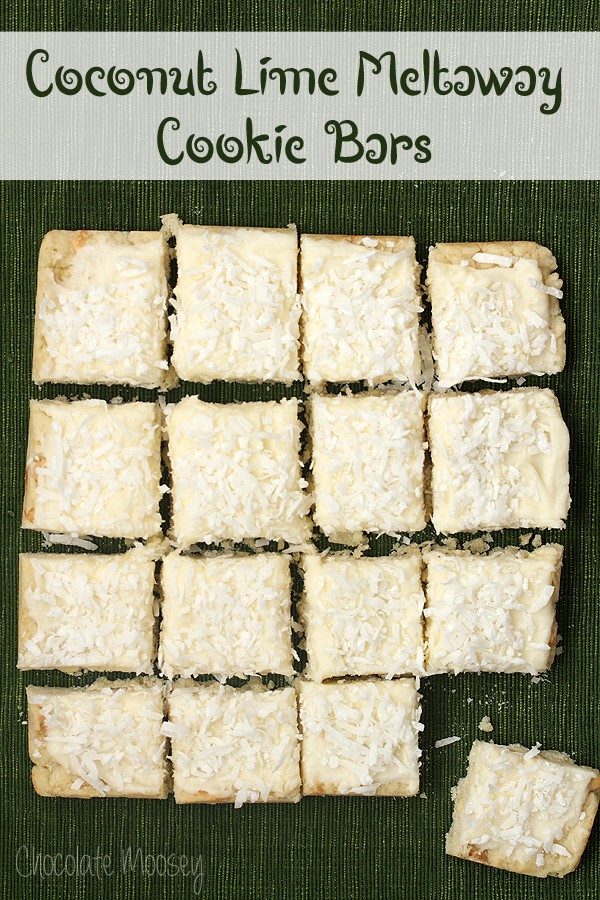 If there's one ingredient a baker like me can't live without, it's sugar. Sugar in my coffee, sugar in my ice cream, sugar in my cookies. Granulated sugar, brown sugar, powdered sugar. I even use sugar in my cooking to help sweeten my sauces. Because sugar is a baker's best friend, I'm teaming up today with
Dixie Crystals
and
Sunday Supper
to bring you the perfect springtime dessert you are not going to want to miss – Coconut Lime Meltaway Cookie Bars. One bite, and you are almost instantly transported to warmer climates, sandy beaches, and breezy palm trees. They are called meltaway bars because the texture of the cookie almost melts in your mouth. It's as if the cold weather is melting away outside.
These cookie bars weren't supposed to happen. As I was getting ready to make my original idea, I realized I was out of a key ingredient. Now what? I peeked at what I had, including a lonely little lime leftover from my
baked coconut shrimp. Pair that with the coconut milk in my pantry, and I knew I was going tropical. After a little more brainstorming, I decided to make my
Lemon Snowball Cookie
dough using lime zest, shredded coconut, and white chocolate chips, pat into an 8×8 pan, and turn into cookie bars.
I was first introduced to Dixie Crystals during a conference I attended last year. They make all varieties of sugar – granulated, powdered, brown, even cinnamon sugar. I'm hoping to make churros or donuts with the cinnamon sugar they sent. Or even more
French toast roll ups
. Be sure to follow them on social media for more sweet ideas:
Website
|
Facebook
|
Twitter
|
Pinterest
|
Instagram
So just how good are these meltaway bars? As I've mentioned multiple times throughout my blog, I bring most of my baked goods into work to share with coworkers. Now my treats are almost always a hit, but these bars were different. I've never heard so many compliments over one recipe. They were telling each other, "Did you try one? Oh you need to try one. These are the best things to date." I've even had people from other departments stop over.
Coconut Lime Meltaway Cookie Bars
Yield: 16

Prep Time: 15 minutes

Cook Time: 13 minutes

Total Time: 28 minutes

You can find coconut milk in either the Asian or Latin section of your grocery store.
Ingredients
Cookies
1/2 cup (1 stick or 4 ounces) unsalted butter, softened
1/4 cup granulated sugar
1 teaspoon lime zest (roughly half a lime)
1 teaspoon vanilla extract
1 cup + 2 tablespoons all purpose flour
1/8 teaspoon salt
1/2 cup shredded coconut
1/2 cup white chocolate chips
Frosting
1/2 cup (1 stick or 4 ounces) unsalted butter, softened
2 1/2 cups powdered sugar
Pinch of salt
1/4 teaspoon coconut extract
1/4 cup canned coconut milk
1/2 cup shredded coconut
Instructions
For the cookies
Preheat oven to 400F degrees. Line an 8x8 pan with parchment paper.
In a large bowl, beat together the butter, sugar, lime zest, and vanilla until light and fluffy, about 2-3 minutes. Gradually add in flour and salt. Add the coconut and white chocolate chips.
Spread the dough into the bottom of the pan. Bake 10-13 minutes until just lightly brown and doesn't look wet on top (the dough will still be soft). Cool completely.
For the frosting
In a large mixing bowl, beat together the butter, powdered sugar, and salt until smooth and creamy. Beat in the coconut extract and coconut milk then beat for another few minutes until light and smooth. Spread on top of the cooled bars then sprinkle on the coconut. Cut into 16 bars.

Since this recipe will result in leftover coconut milk, here are some recipes you can make: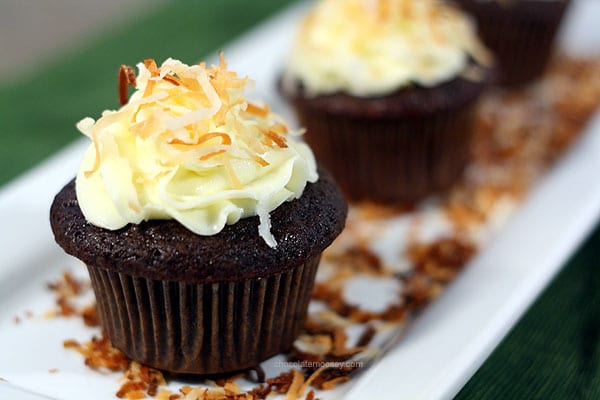 Award-Winning Chocolate Coconut Cupcakes

Toasted Coconut Hot Chocolate
Enjoyed these Coconut Lime Meltaway Cookie Bars? Here are the other Sunday Supper springtime desserts:
Disclosure: I was compensated for developing this recipe but all thoughts and photos are my own.