Little heavenly bites of Goat Cheese, Bacon, and Pistachio Truffles paired with Sauvignon Blanc will elevate your next tailgating party.
Are you guys ready for The Big Football Game coming up next weekend? To be honest, I don't care about the game when the Steelers aren't in it, but that doesn't stop me from watching it (mainly for the commercials) and from making football party food. Of course you can't have a party without drinks, including wine. Wine with football food?, you ask. Why yes you can, and it makes perfect sense. I'm excited to be partnering with
Gallo Family Vineyards
to bring you wine pairing ideas for The Big Game. Typically at parties, there's usually a meat and cheese tray or a cheese ball. Cheese + wine is a no brainer. Because everyone's plates are piled high with food, I wanted small bites of cheese (mini cheese balls, if you will), which is what inspired these Goat Cheese, Bacon, and Pistachio Truffles to pair with
Gallo Family Vineyards Sauvignon Blanc
.
Gallo Family Vineyards is a family-owned company who has been around for 80 years and still going strong. I first tasted their wine when I attended the
Food and Wine Conference
over the summer as they paired their wines with our Saturday night dinner. When I was asked to pair their wine for Game Day, I said yes because I was impressed with their product and hospitality, not only with the conference but also with the Sunday Supper family in general. They even
celebrated Sunday Supper's two year anniversary with us
. Plus I got a letter in the mail, welcoming me to their family.
Goat cheese was the first cheese that popped into my mind because it's one of my favorite cheeses. Named after the use of goat's milk, it's a bit tangy and almost like a savory cream cheese. I added bacon because you always need bacon at parties and rolled the truffles in pistachios that added a nice (and necessary) crunch. You can eat them as is or serve on crackers.
Now that I have my recipe, which wine pairs best with goat cheese? After some research (and a handy dandy wine pairing wheel Gallo Family mailed me), I learned that Sauvignon Blanc pairs best with soft creamy cheeses like goat cheese because the acidity in the wine matches the tangy acidity in the cheese. And I can't go into much detail, but let's say Pennsylvania really needs to update their alcohol laws. Fortunately, I tracked down my wine and got the party started. If you're one of the lucky people to not live in PA, you can use Gallo Family Vineyard's
store locator
.
To learn more about Gallo Family Vineyards, you can follow their social media accounts:
Facebook
|
Twitter
|
Instagram
|
YouTube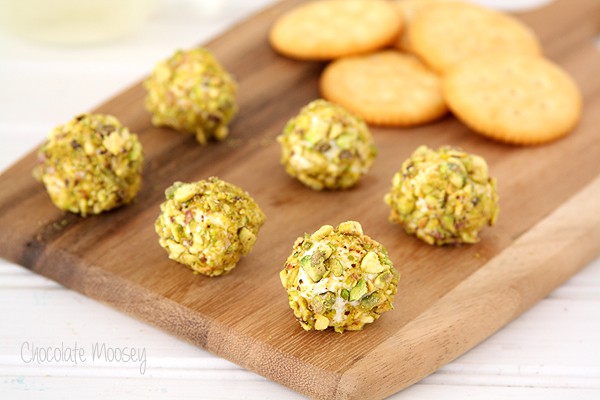 Carla Cardello (www.chocolatemoosey.com)
Yields 18-20
Goat Cheese, Bacon, and Pistachio Truffles
Perfect for parties, you can make these truffles a few days ahead of time. Pair it with Sauvignon Blanc wine.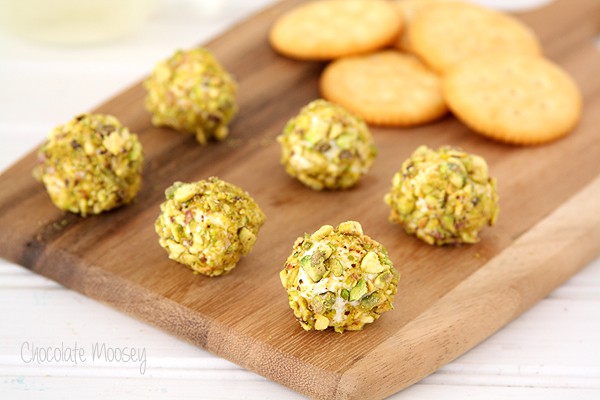 Ingredients
8 ounces creamy goat cheese, softened
1/4 cup crumbled bacon (roughly 3 slices cooked bacon)
1/4 teaspoon garlic powder
1/4 teaspoon onion powder
1/8 teaspoon salt
1/2 cup finely chopped pistachios
Instructions
In a large mixing bowl, beat together goat cheese, bacon, garlic powder, onion powder, and salt. Make roughly 1 inch balls with your hands or a cookie scoop.
In a small bowl, add the pistachios. Roll each ball in the pistachios to coat then place on a plate. Refrigerate for at least 30 minutes before serving. Store in an airtight container in the refrigerator.
7.6.3
3238
https://www.chocolatemoosey.com/2014/01/26/goat-cheese-bacon-and-pistachio-truffles-sundaysupper/
If you liked these Goat Cheese, Bacon, and Pistachio Truffles, you may also like these recipes from me: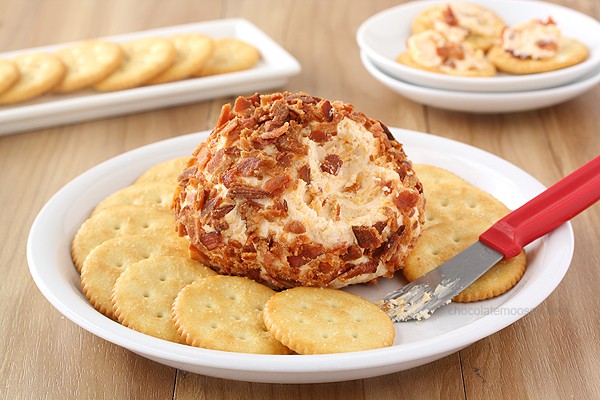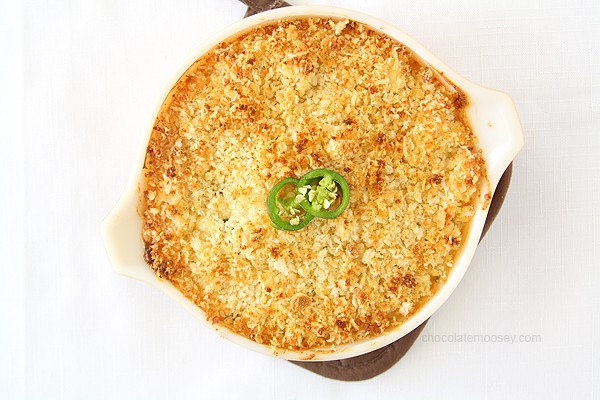 Disclosure: Compensation was provided by Gallo Family Vineyards via Sunday Supper, LLC. The opinions expressed herein are those of the author, and are not indicative of the opinions or positions of Gallo Family Vineyards.