Cinnamon apple dumplings in the form of a cobbler will warm your house as the cooler weather sets in.
Almost every day at work, I go for a walk at lunch. Nowhere too extravagant; just a lap around our parking lot full of cars and machines we manufacture. Two laps equal 1 mile. Sometimes, I'll do just 2 or 3. Other times, I've done 4 or 5. Most of the time I walk by myself to clear my head; sometimes, I have a walking buddy. It's the only form of exercise I get during the day because when work is over, I go straight home, make dinner, then dive into work, whether it'd be for the blog or for a project I'm working on. Now that fall is here, you can feel the chill in the air. I'm starting to wear my jacket on walks and wishing I had a cup of hot apple cider to drink. Even though I'm going to miss summer, chiller weather means the apple festival I've always gone to growing up is approaching. That guarantees I'll be eating one of my favorite apple desserts – apple dumplings. And instead of posting a traditional dumpling recipe, I decided to modernize it and make an Apple Dumpling Cobbler. Less work, more apple goodness to share.
If you've ever made apple dumplings for a crowd, then you'll appreciate this cobbler. It has the same components as a dumpling – apple, pie crust, and cinnamon syrup – but you don't have to spend time cutting squares and wrapping apples.
I think paired with the right casserole dish, this could make a great gift. If you're invited to a dinner party, offer to bring this for dessert and give it to the host or hostess. Or maybe you know a family who could use a quick pick me up. Maybe your work is having a potluck. Or bring it to your next game day party (What? Football parties need more than just football-shaped brownies for dessert).
I can't wait for the apple festival, which will be this upcoming weekend. The farm puts all kinds of apples into bins for you to fill your bag, at least five varieties if not more. Then you can buy a cup of hot or cold apple cider as you walk about the craft area. Finally, you can buy apple dumplings for lunch and fresh pressed apple cider in jugs to go. Can you tell I'm excited? I think I'll have some cobbler to prep myself…
Apple Dumpling Cobbler
Yield: 8-10 servings

Prep Time: 20 minutes

Cook Time: 30 minutes

Total Time: 50 minutes

Cinnamon apple dumplings in the form of a cobbler will warm your house as the cooler weather sets in.
Ingredients
3 cups apples - cored, peeled, and chopped
1/4 cup water
1/2 cup granulated sugar
3 tablespoons unsalted butter
2 teaspoons ground cinnamon
Dough for one 9-inch pie crust (homemade or store bought)
1 teaspoon granulated sugar mixed with 1/4 teaspoon ground cinnamon
Vanilla ice cream, for serving
Instructions
Preheat oven to 425F. Place the apples into a single layer in the bottom of a casserole dish or pan (mine was 8x6).
In a medium saucepan, combine the water, sugar, 2 tablespoons butter, and cinnamon. Bring to a boil, stirring as the butter melts. Boil for 5 minutes or until it starts to thicken a little. Pour over the apples.
On a floured surface, roll out the dough large enough with a 1/8 inch thickness to cover the dish or pan. Place over the pan and seal.
Melt remaining 1 tablespoon of butter. Brush over the dough then sprinkle on the cinnamon sugar mixture. Make 3 slits into the dough to let steam escape.
Bake 25-30 minutes or until the crust is golden brown and the apple mixture is bubbling. Cool at least 15 minutes before serving with ice cream.

Source: Adapted from Long Grove Apple Haus Apple Cook Book (Amazon affiliate link)
—-
If you liked my Apple Dumpling Cobbler, you may also like these recipes:
From me: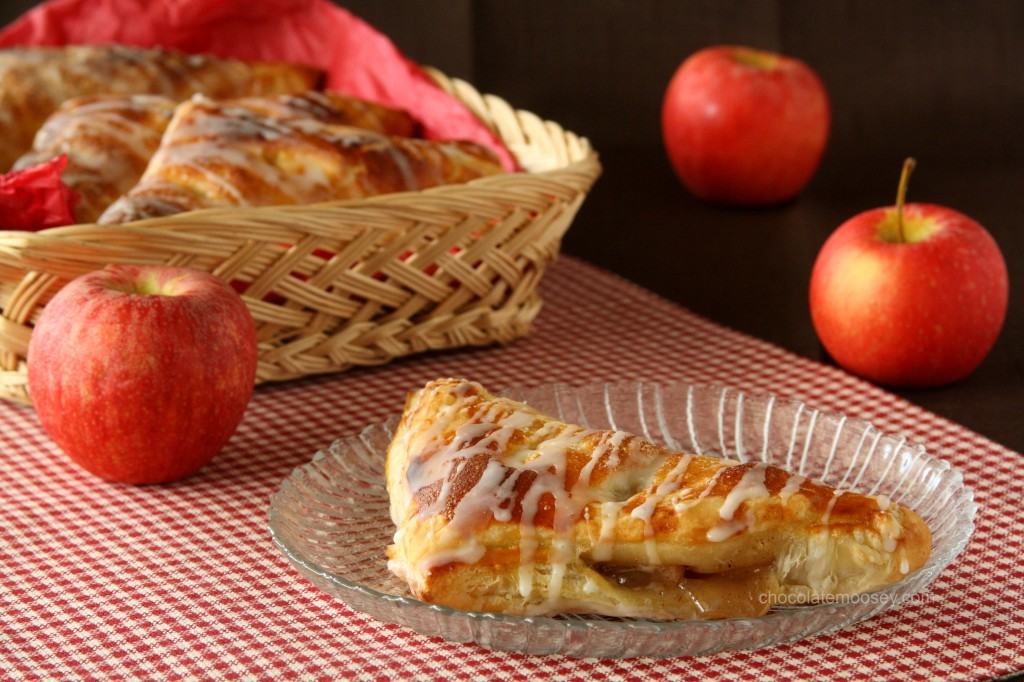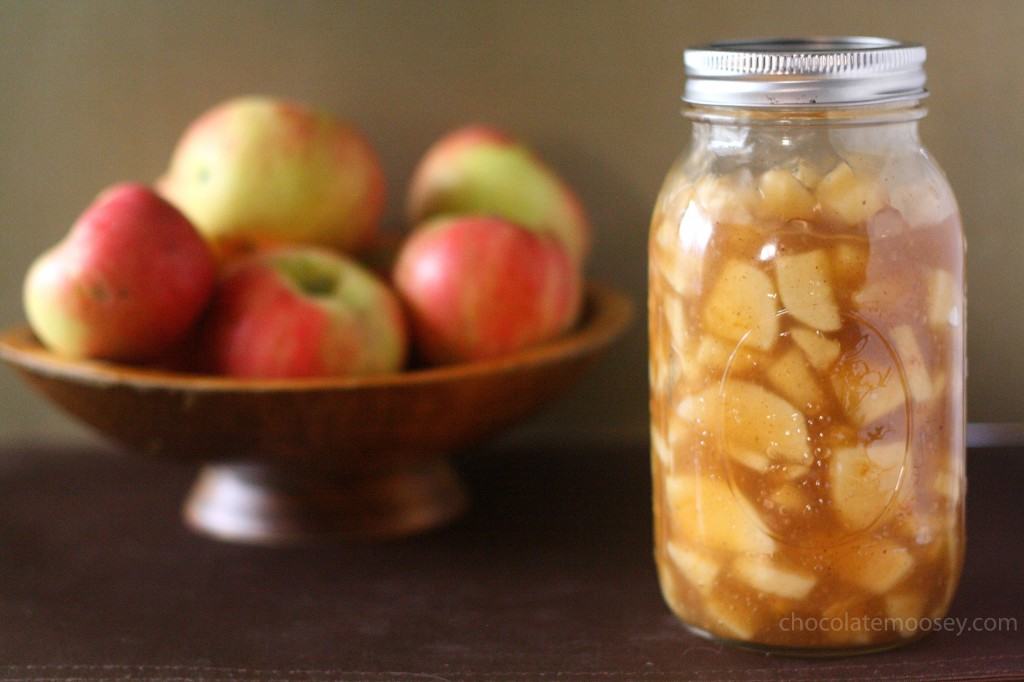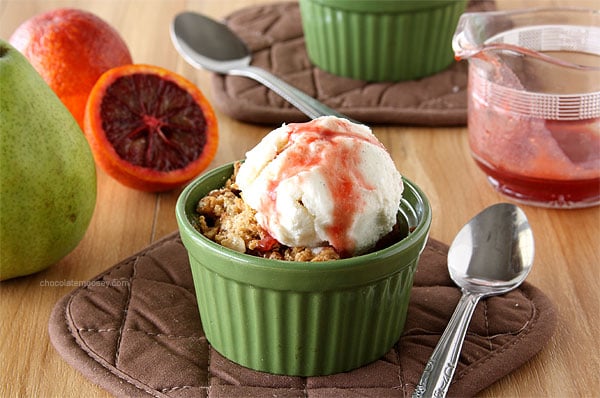 From other bloggers: