Today I don't have a recipe. Rather, I am celebrating a milestone at Chocolate Moosey. Earlier this week, I reached 1000 likes on Facebook! That is a huge accomplishment, considering back in January, I only had around 100 likes. This little blog has grown so much over the past year, and it's because of you and your support. I wanted to show some appreciation to my readers, so I am giving away a (brand new) copy of one of my favorite cookbooks,
The Perfect Scoop
. Details to enter will be at the end after I gush over it.
Peanut Butter Cup Ice Cream
Yes, I know it's December, but given my love for eating ice cream all year round and the crazy warm weather we've been having, I thought why not? I am in love with this book and can't say enough great things about David Lebovitz. He's the kind of author where you'll buy his book if you see his name because he's reliable. I have two other ice cream books, but David's The Perfect Scoop is the one I keep using.
Lemon Speculoos Ice Cream
David also blogs and wrote the best article in the world –
How To Make Ice Cream Without A Machine
. People think you need an ice cream machine. I'm here to tell you that you don't. Sure, the machine makes it easier and you don't have to remember to manually whisk it every so often, but when you have enough gadgets in the house, you need to cut back somewhere.
Toasted Coconut Ice Cream
If I could only choose one ice cream book and get rid of the others, I'm keeping The Perfect Scoop. It has all of your basics plus fun creative twists. Oh and a chapter dedicated to sauces and toppings.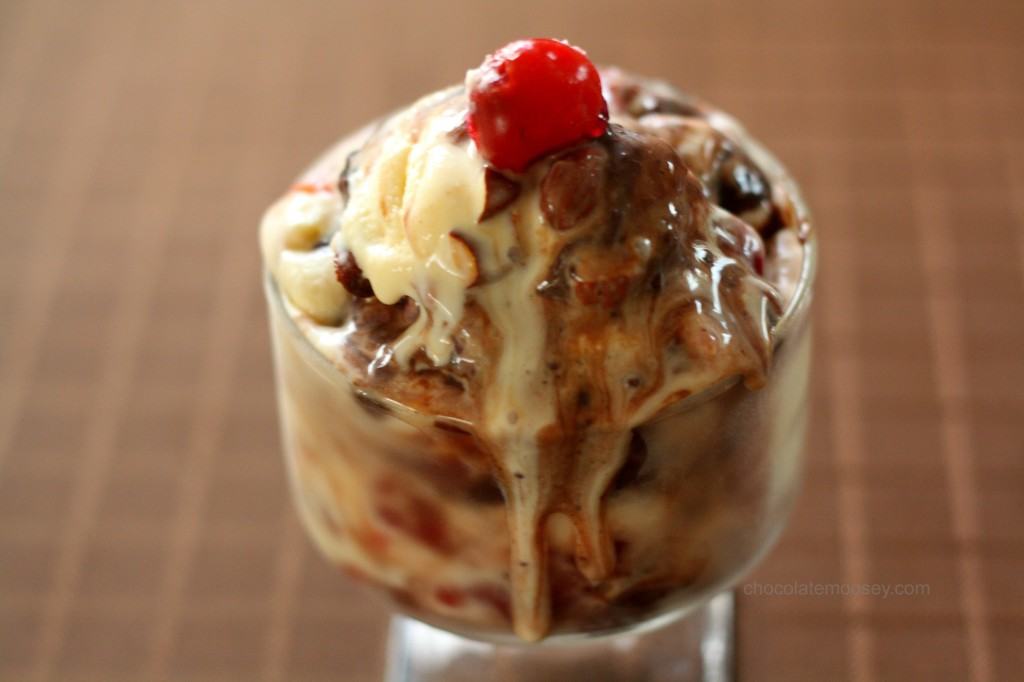 Dark Truffle, Candied Cherry, and Toasted Almond Ice Cream
Giveaway is now closed. Congrats to Sara for winning!
Disclaimer – I am giving this book away without any affiliation with the publisher or David Lebovitz.
P.S. If you are on Twitter, I'm almost at 1000 followers there as well! If I hit 1000 followers at the end of 2012, I will host another giveaway.